Strelitzia 'Bird of Paradise' Seeds
Regular price

Sale price

$8.20
ships in 1-2 business days

We pack and ship orders quickly! Most orders are sent out in 1-2 business days. Read more in our shipping policy here.
30-day returns

If your seeds arrive in poor condition, you are eligible for a free replacement or refund. We want you to be able to enjoy the hobby, and will do everything we can to make sure you're satisfied with our seeds and bulbs! Read more in our refund policy.
1 brown packet of 20 Strelitzia 'Bird of Paradise' seeds (care guide included)
Strelitzia Reginae(smaller plant, orange flowers) OR Strelitzia Nicolai(large plant, white flowers)
About the seeds:
| | |
| --- | --- |
| difficulty | beginner | intermediate | advanced |
| germination time | 2-3 months |
| depth | 1" |
| spacing | 1-3 seeds per nursery pot or soil pod |
| recommended planter | 2"-4" nursery pot(no terra cotta for germination) |
| time to maturity | ~1 year for plant, 3-4 years until flowers |
| seed prep | pre-soak | scarification | stratification | none |
| method | greenhouse | paper towel method |
| temperature | 75F - 85F |
About the Plants:
description

reginae: bush-like growth, long and big leaves with exotic bright orange flowers resembling a tropical bird

nicolai: large tree with larger, more full leaves and white flowers.

difficulty

beginner | intermediate | advanced

growth speed

slow | medium | fast

size of plant

reginae: 5'-6' 

nicolai: 30' tall outdoors, <15' in containers

light

full sun | partial sun | shade | grow lights 

soil 

well-draining coconut coir/peat-based potting mix

temperature 

warm | cool

pet-friendly

cats | dogs | no

pests

mealy bugs, scale, aphids, spider mites

fertilization

heavy | moderate | light
Instructions: 
We recommend using the following to sow the seeds: 
Pull the orange tufts out of the seed, lightly cut the coat(scarify) and pre-soak in warm-hot water for 1-2 days prior to planting.

(Find more info on germinating seeds by going to our seed guide)
These seeds are for the 2023 growing season.
Share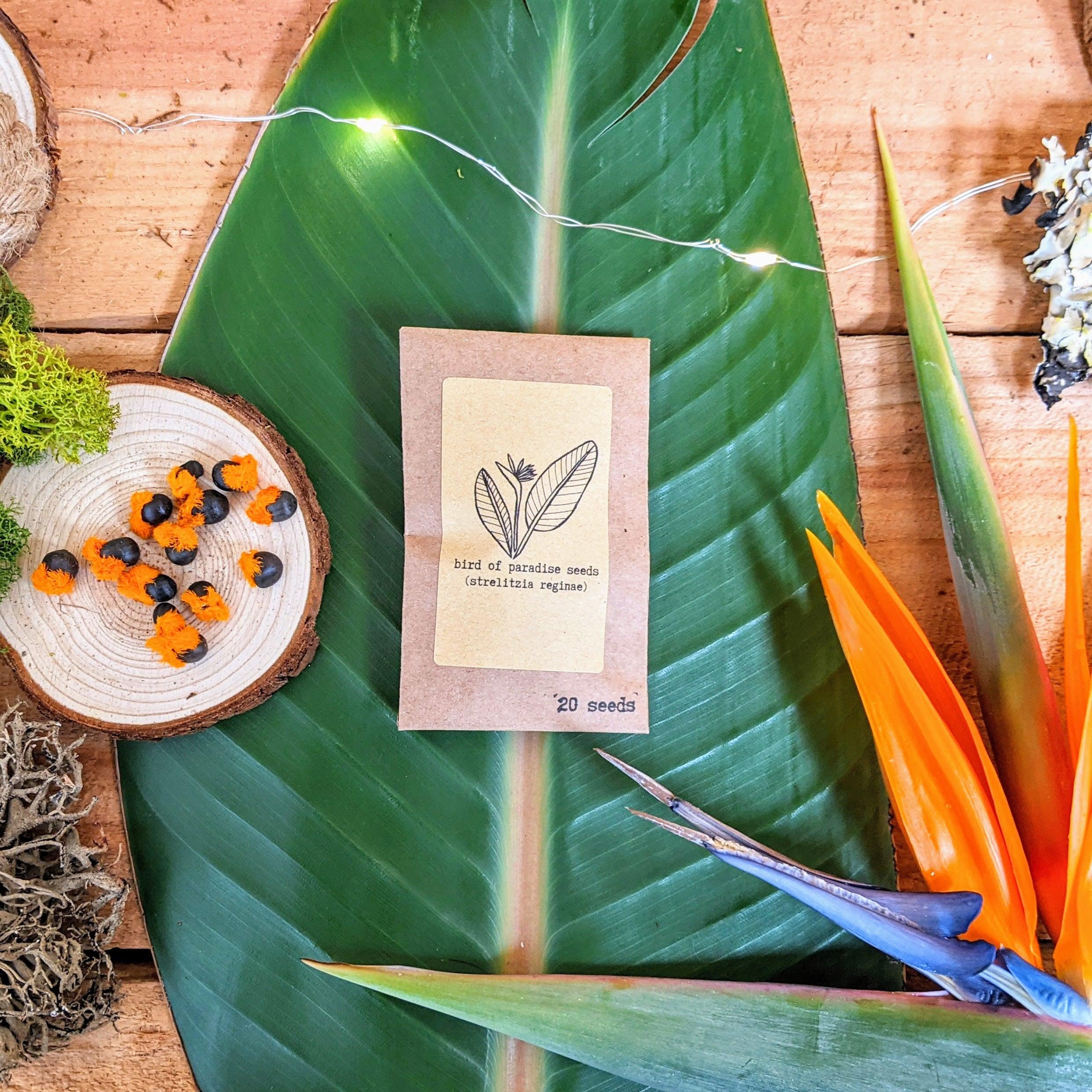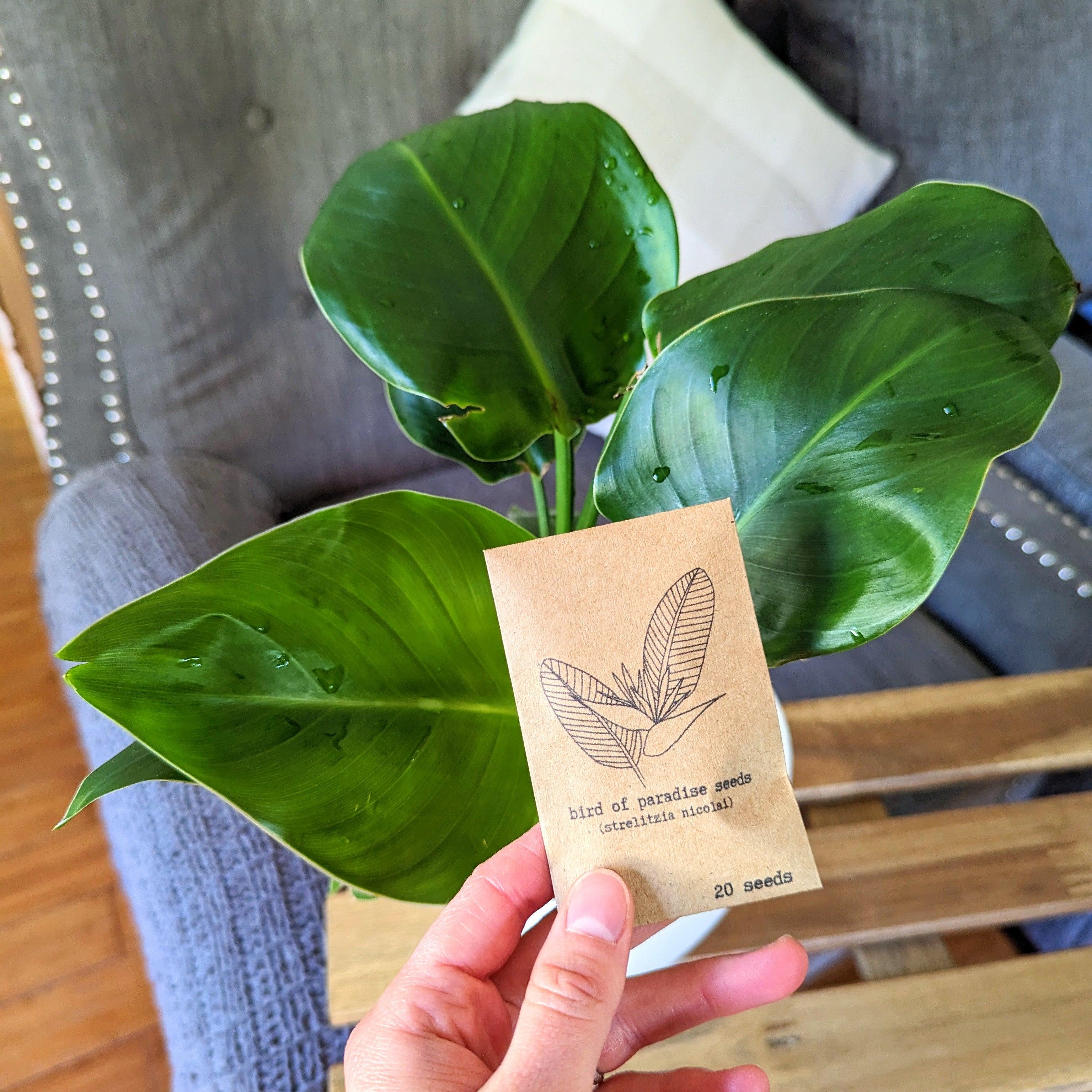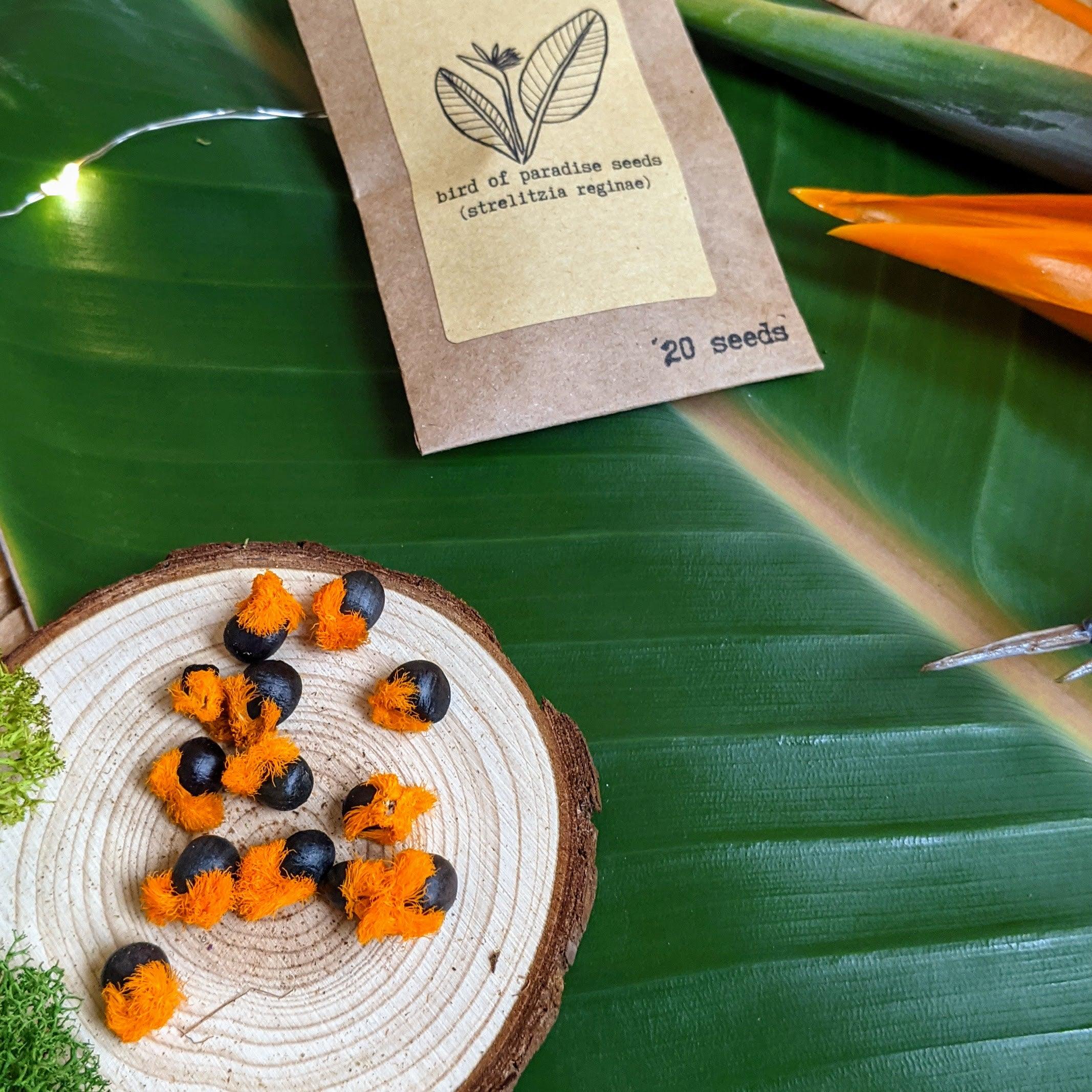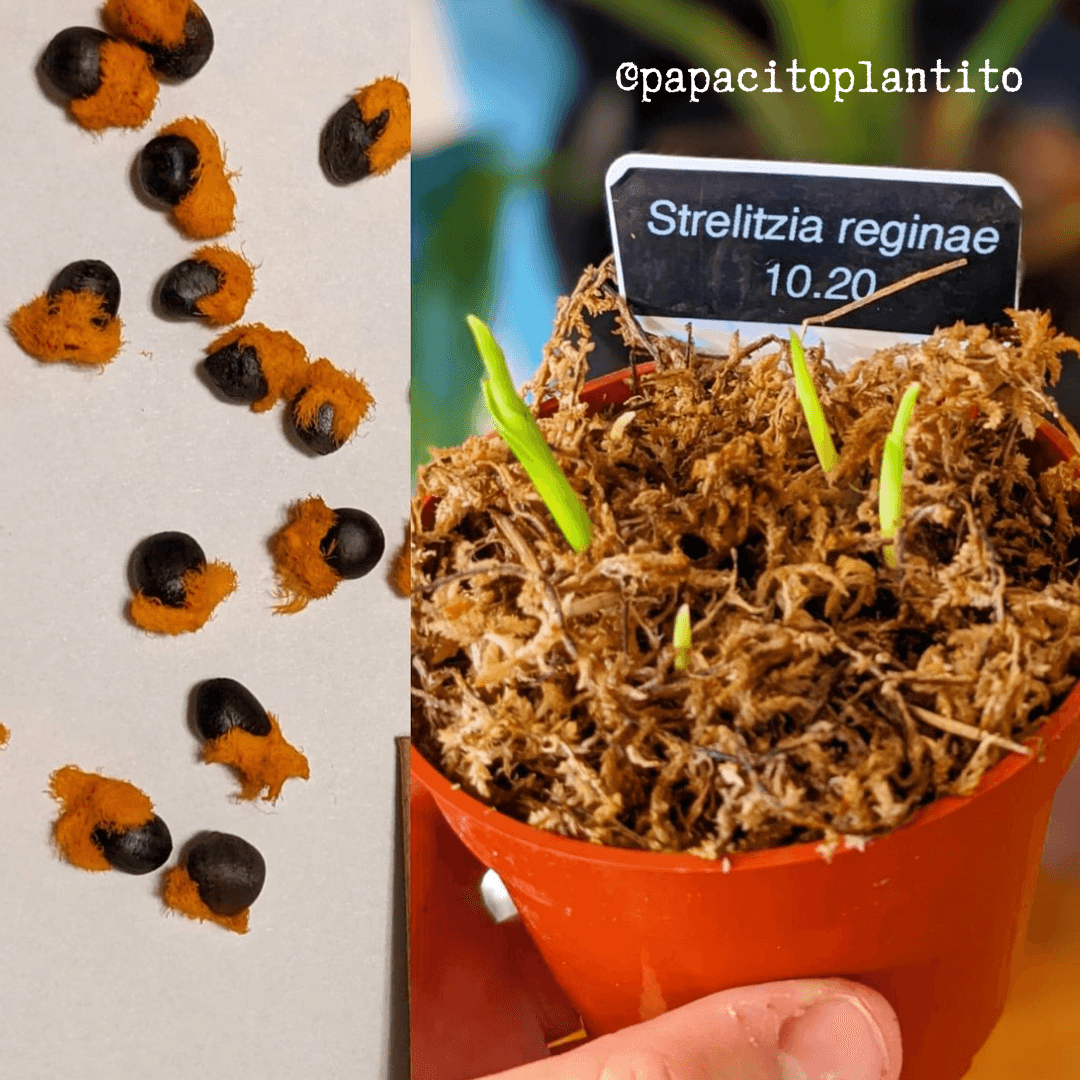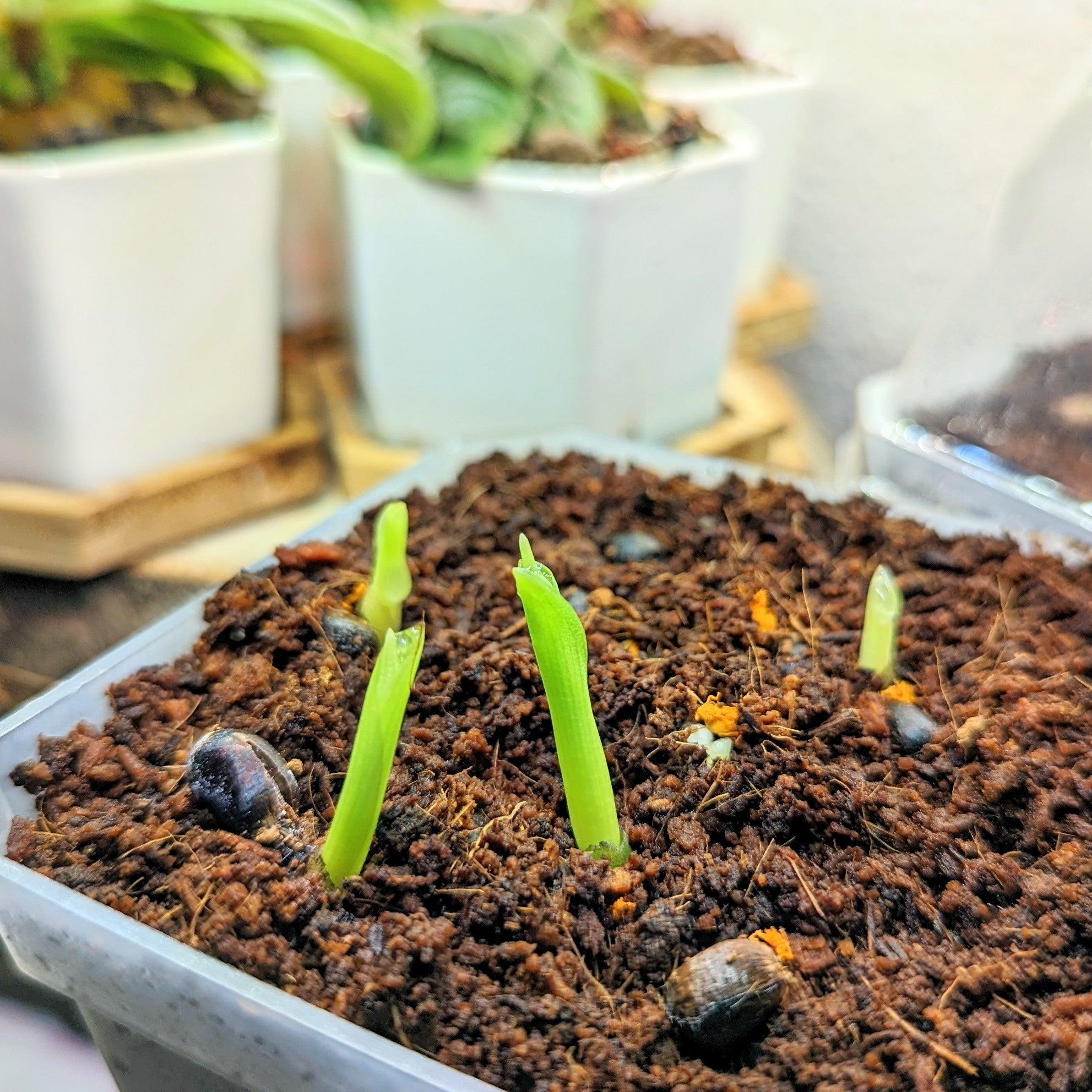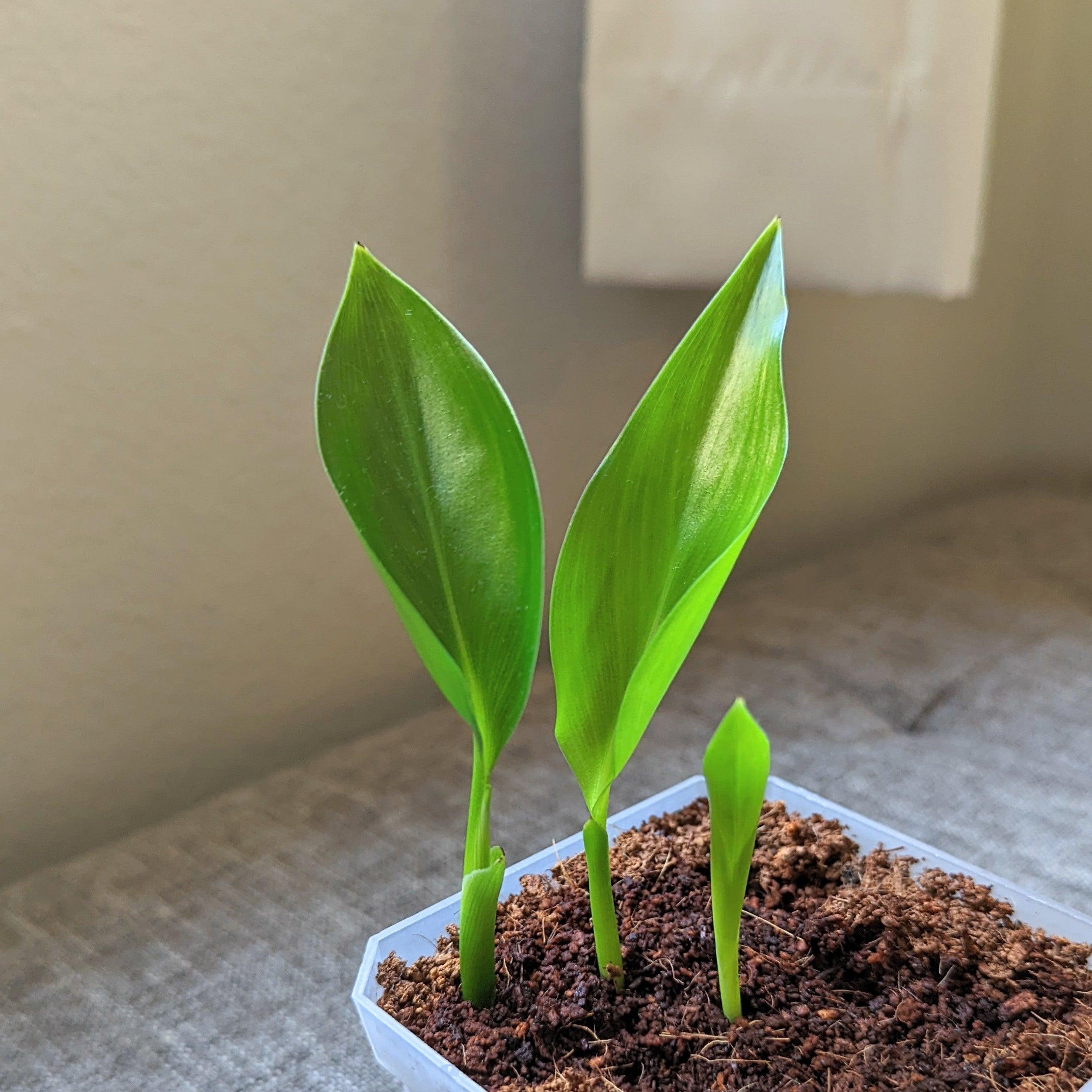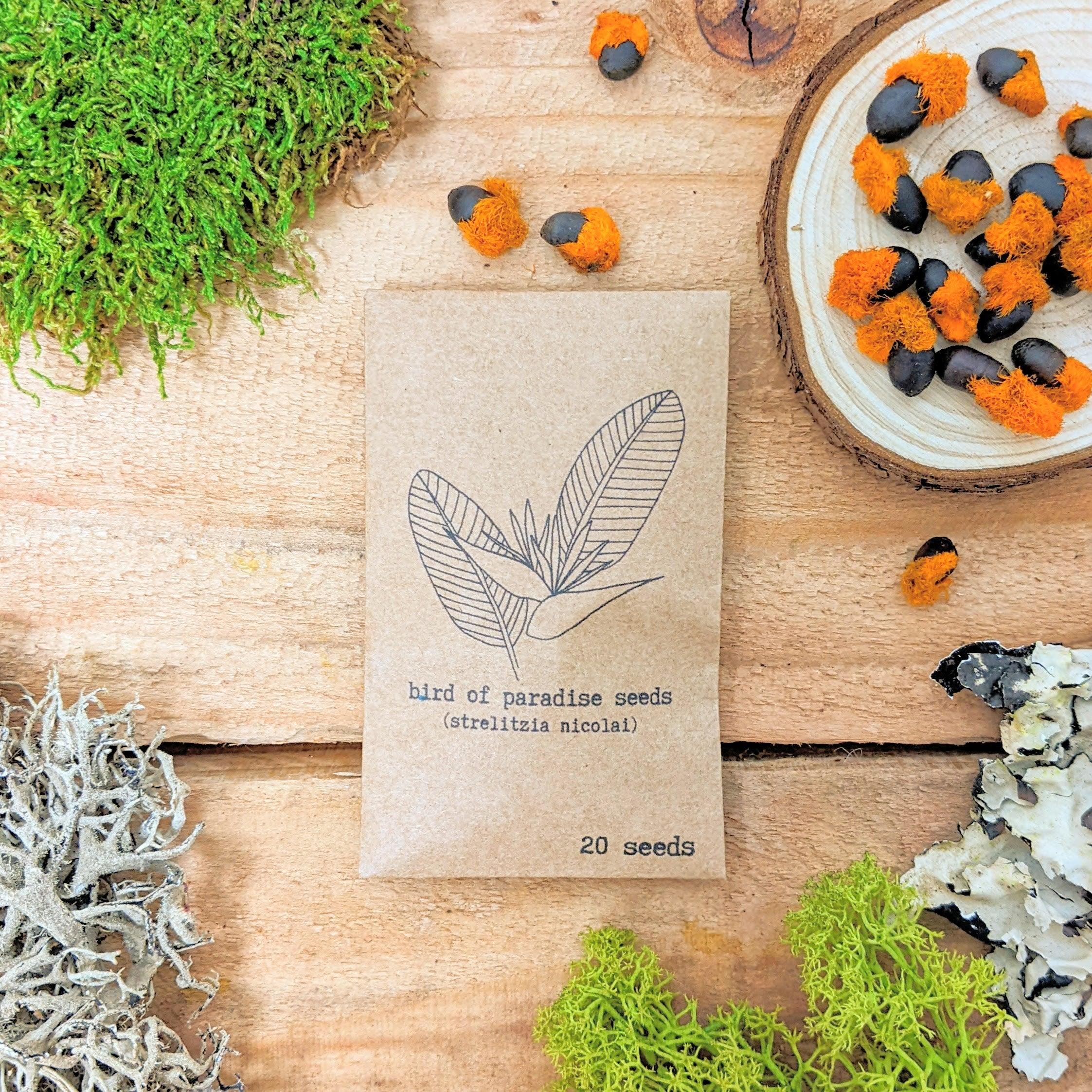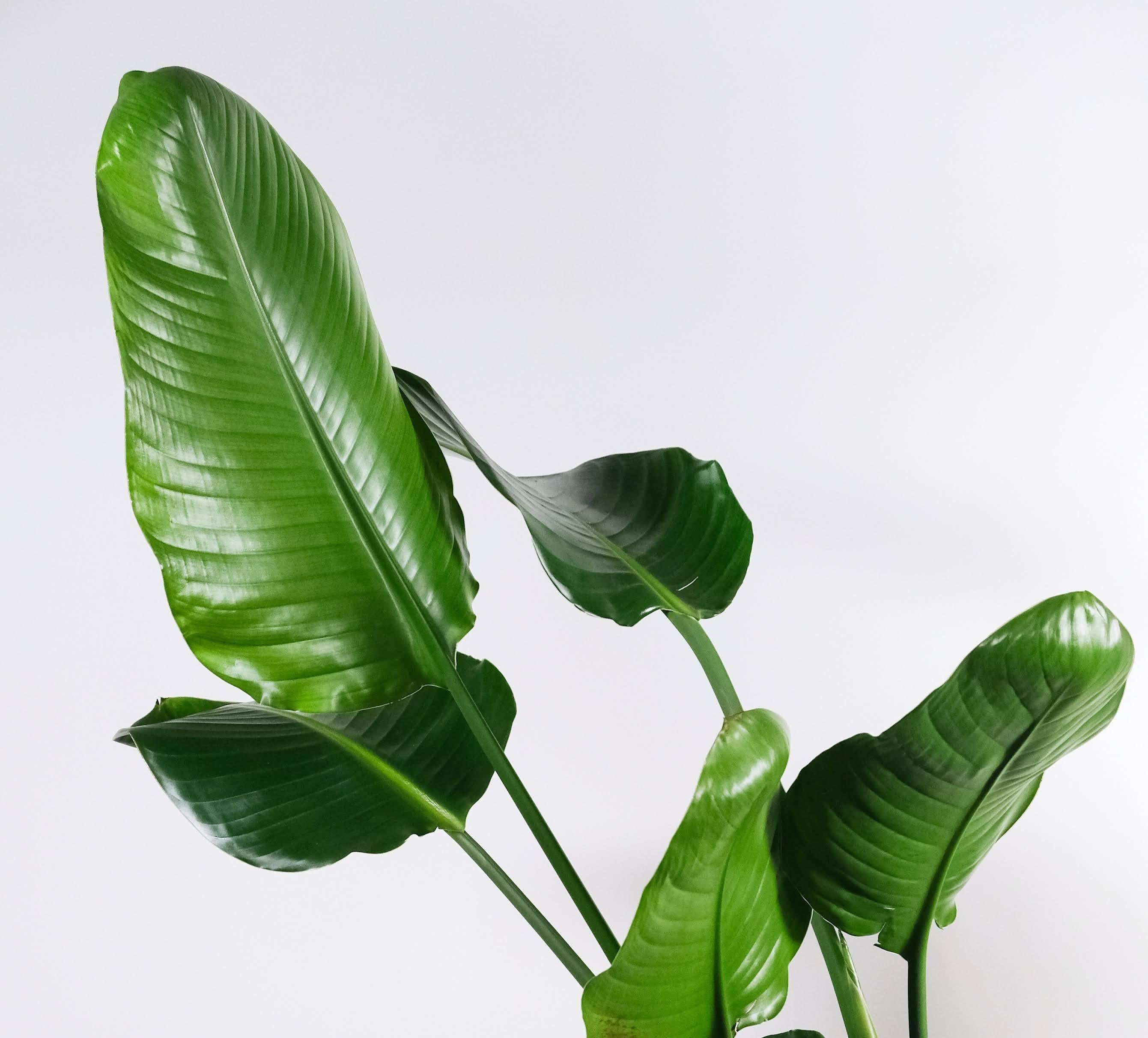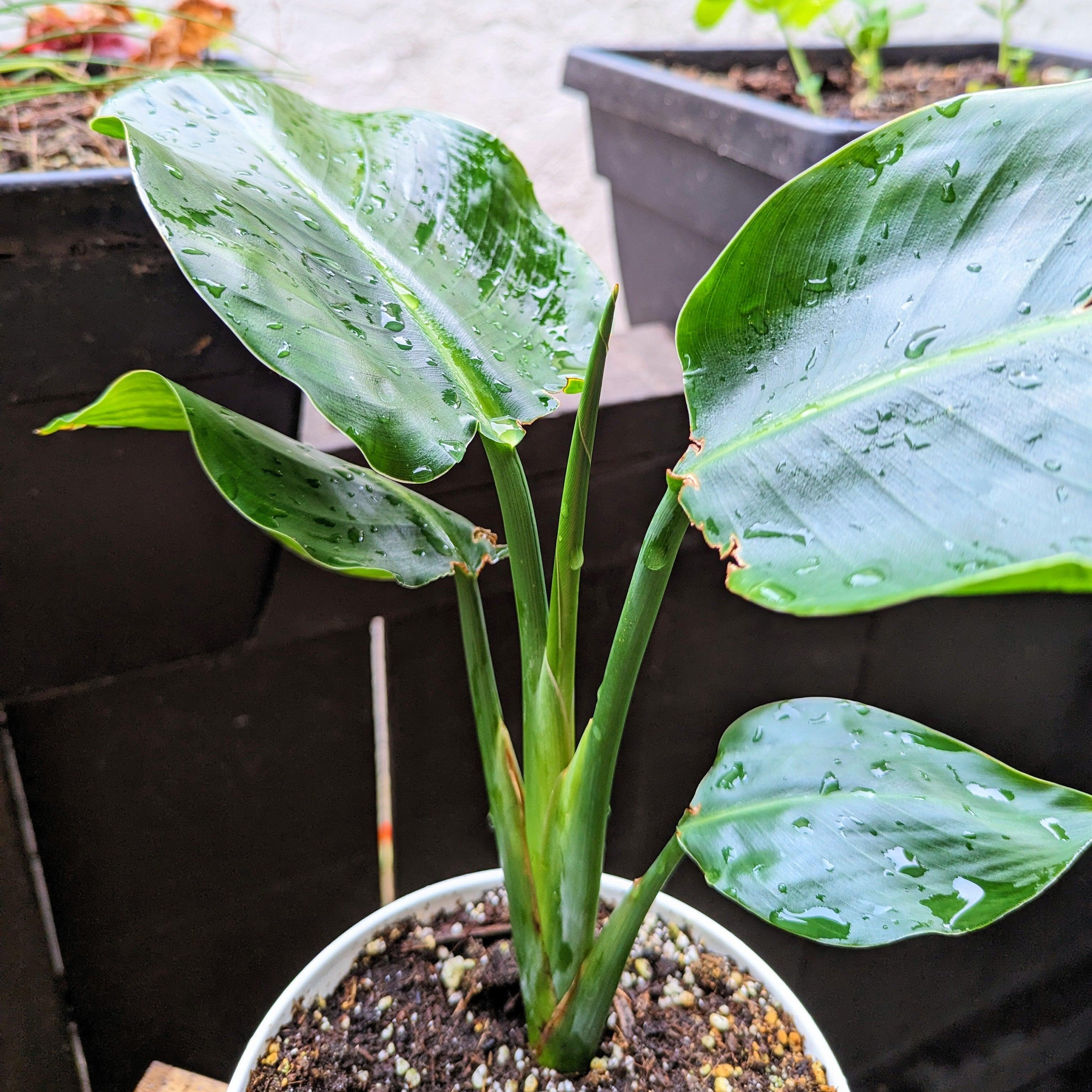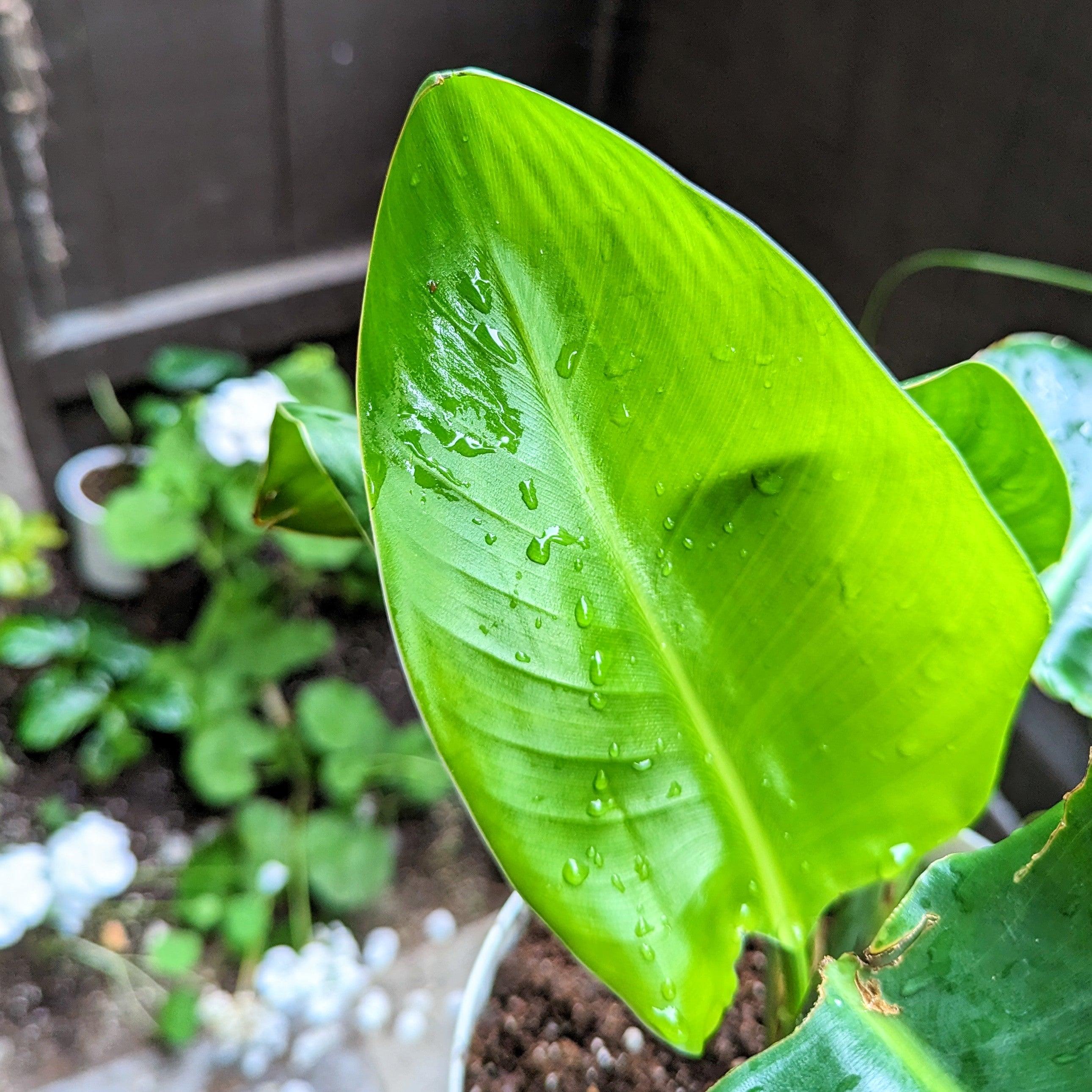 I'm so hyped
I'm impatient and nearly gave up on this seed. While removing some soil from the top, I saw it sprouting and freaked out. 2 weeks later and look how big she got! I can't wait to see how huge it'll get in a year.
Germination
I planted one the wrong way and the root shot up from soil within just one month!! Definitely recommend!!
So much faster than expected!
The time it says that these will take to germinate is between 60-90 days for the average time and it has been less than a month for me and one has sprouted and take off already! I hadn't notice it had sprouted til today when I glanced and it was touching the lid, I immediately moved it to another container with the lid off so that I could leave the lid on to try and let the other seeds germinate. It looks like the rest are about to sprout too which is thrilling! Have already bought more seeds and will be again in the future. Hoping the passiflora seeds come back in stock!
Very happy!
Great website with lots of cool plant options, very fast shipping!
I give 5 stars due to being a recurring cu...
I give 5 stars due to being a recurring customer and knowing their products are exceptional.
The germination of their seeds are 90 + % and that is a great deal to me due to helping my own plant shop be successful.
I highly recommend, and will continue to be a loyal customer!
when you order with us:
your seeds and orders are hand-packed in San Diego

your order ships in 1-2 business days

free replacements for seeds that arrive in bad condition

we're always here to help with any questions!
FAQs
how difficult are these seeds to grow?

Houseplant seeds are generally trickier to grow than your more common garden seed varieties- they require a specific setup and more time to sprout. You can find the difficulty for each seed variety specified under the "about the seeds" tab on each product page.

We definitely recommend following the setups outlined in our seed guide here, and you can find further details in our blog!
how long does it take for the seeds to germinate?

Houseplant seeds take longer than most seeds to germinate, the average time for germination is 2-3 weeks. If you're curious about the sprouting time for a specific seed variety, you can find that information in the "about the seeds" tab on each product page.
how do I grow houseplant seeds?

All of our orders come with a basic starter guide for you to follow, but our seed guide here goes in much more detail and also offers alternative seed starter methods.

We also include additional planting tips specific to each seed variety under the "instructions" tab of each product page. If you need extra help, don't hesitate to reach out to us at hello@plantflix.com!
my seeds aren't germinating, what do I do?

Houseplant seeds are tricky, and sometimes certain more difficult varieties can take some practice to finally get them to sprout!

If you're having trouble with the seeds, you're not alone. Luckily there are ways to sometimes salvage seeds by adjusting the setup- this quiz can help diagnose any issues you may have with your setup and make suggestions for how to improve it.

You can also email us at hello@plantflix.com and we can help out! If the seeds still aren't germinating, we'll send out a replacement :)