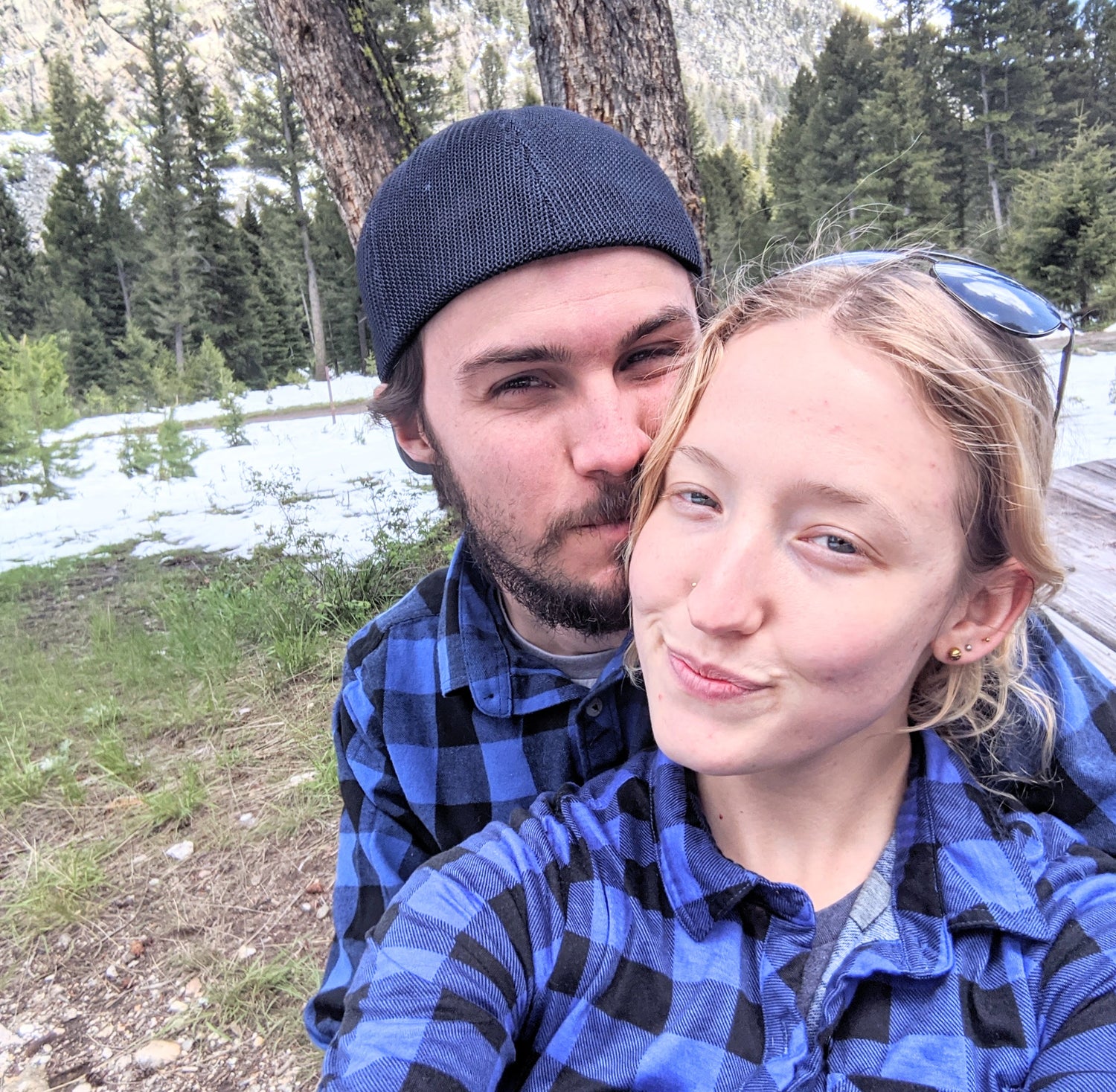 we're a mom&pop seed shop!
Hi we're Alina & Jeff Smith! We run Plantflix together from our home in San Diego, and do everything from designing & printing our packaging, to packing seeds and kits. 

We source our seeds from credible growers throughout North America and vet the seeds in our own little garden so we can confidently say we sell the best seeds you can get! 
shop our seeds!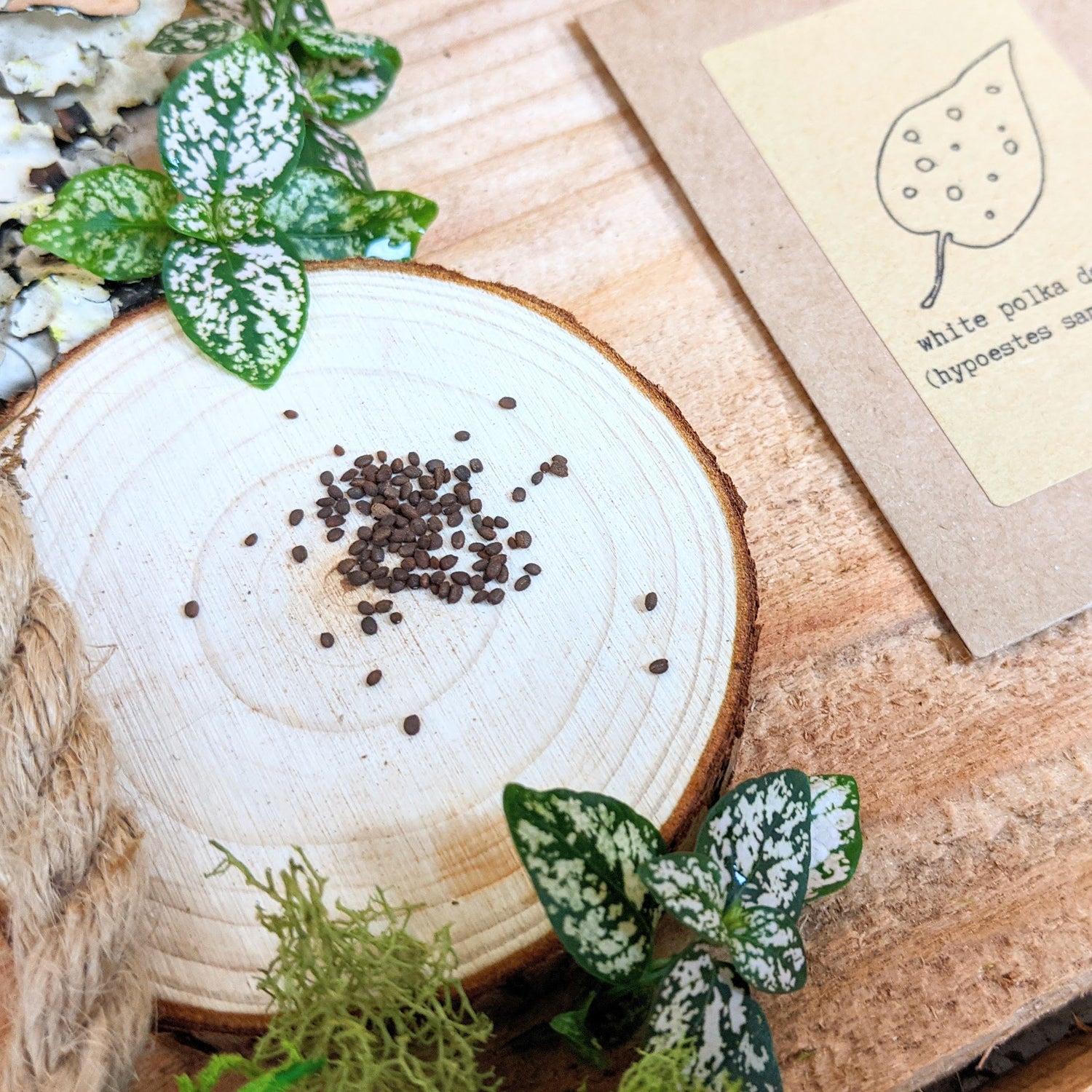 it started with a seed scam...
I(Alina) started Plantflix as an instagram account in May 2019, and decided to try out growing some houseplant seeds that I found on Ebay. They were some Watermelon Peperomia and Calathea Medallion seeds from China, about $2 each for 100 seeds and you guessed it, they were a scam. After germination it because clear they were some sort of Magnolia seeds. I noticed this was happening to other houseplant hobbyists so I began looking for viable sources.

It took a few weeks of searching but I found our first grower, added the seeds to Etsy and the shop took off! Before long I was full-time running Plantflix, and was so overwhelmed that Jeff came in a few months later to start helping out with the customer service and joined on full-time in 2021. 
how to avoid seed scams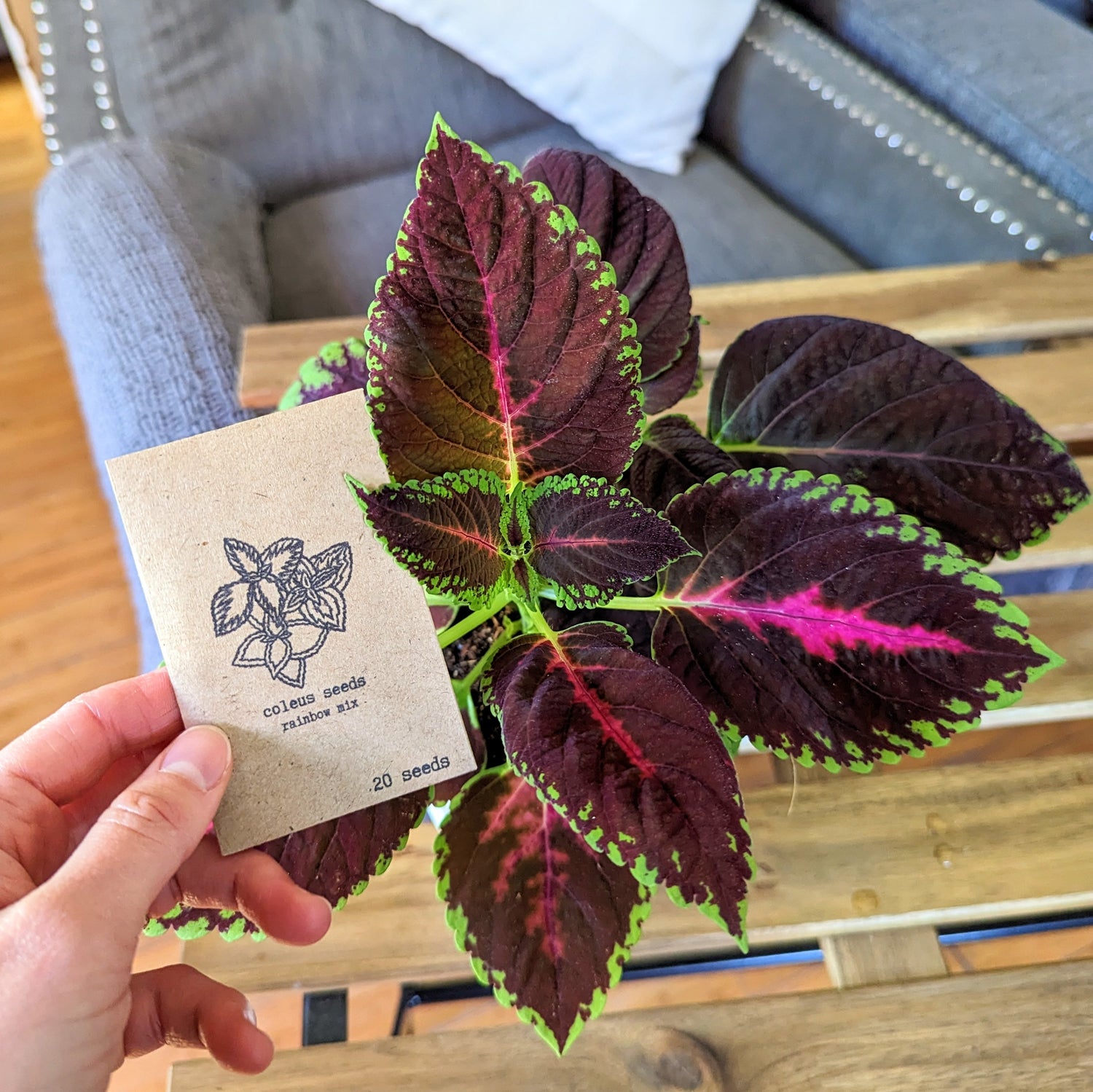 our packaging
We take pride in our packaging! We design, print and cut everything ourselves. Yup, that means seed packets, kit labels, and care guides and any drawings are hand-drawn by Alina. 
Not only that, but we shred any paper or cardboard scraps we produce(no sensitive material!) to use as packing paper for our kits.

We feel that doing all the packaging ourselves gives us an extra connection to the product, but the other big bonus is the sustainability. By doing everything ourselves, we can ensure that materials get used to the max, that we recycle everything or re-use what can't be recycled. 
our kits
who's running things
Alina

Owner - while we share most of our tasks, Alina focuses more on the strategy, design and marketing side of things, as well as sourcing our seeds and testing them out by growing them in our garden! Alina is also mostly responsible for printing packaging and packing the individual seed packs and kits.

Jeff

Owner - we do most things together, but Jeff spearheads the customer service and our order fulfillment, which includes everything from managing our inventory to making sure packages reach our customers, and is the one to talk to for bulk or corporate orders. Jeff is also our main video editor for your Youtube! 

Rocko(Rockefeller)

Plant Security - Rocko is our nut of a Great Dane. He's >4 years old and still acts like a puppy, which on a 170lb frame can be a little harrowing, but works really well for his role as security for all of our plants(and us, I guess). He also makes sure we don't overwork ourselves by making us go on walks.

Maia

The Seed and Plant Tester - Little Maia is our tabby cat. She plays the very important role of eating any plants we leave out by accident, and keeps us on our toes. She loves to make cameos in our videos, get belly scratches for sitting on our laptops, and is emotional support for our Plant Security(Rocko).