"Plant Projects" Ornamental Garden Subscription Box
Regular price

Sale price

$16.50
ships in 1-2 business days

We pack and ship orders quickly! Most orders are sent out in 1-2 business days. Read more in our shipping policy here.
30-day returns

If your seeds arrive in poor condition, you are eligible for a free replacement or refund. We want you to be able to enjoy the hobby, and will do everything we can to make sure you're satisfied with our seeds and bulbs! Read more in our refund policy.
This box is the perfect way to get new plant projects on a monthly basis! It's an all-in-one box that includes all the materials you need for your gardening project for the month. You have 3 options for different seeds/bulbs, as well as 2 tier options for the amount of seeds. 
The Ornamental Garden box includes a mix of seeds from our ornamental seed and bulb varieties categories(houseplants, bulbs, palms, cycads, carnivores, flowers, succulents and bonsai). Each box has a unique theme and grouping of seeds!

What comes with each box:
All the gardening materials you need for that month(can be greenhouses, planters, jars for sprouts or planting trays AND soil if applicable)
A hole-punched, detailed care guide intended to be kept so all the care guides can be either put in a binder or tied into a booklet
Different seasonal and themed seeds or bulbs each month(amounts vary per box tier)
A dedicated section in our forum for each month for you to share with fellow hobbyists the results of each month's project, as well as ask and answer any questions.
FREE standard shipping!
The Plant[flix] Projects box is a great transition from our "Back to Our Roots" box, or just a great option for the gardeners with some level of experience. 
We mail out boxes on a weekly basis on Tuesdays and Wednesdays. Orders before the last day of the month will receive the box for that month(so if you order on January 31, you will receive the January box. The order/ship date can be adjusted for future subscriptions!)
Share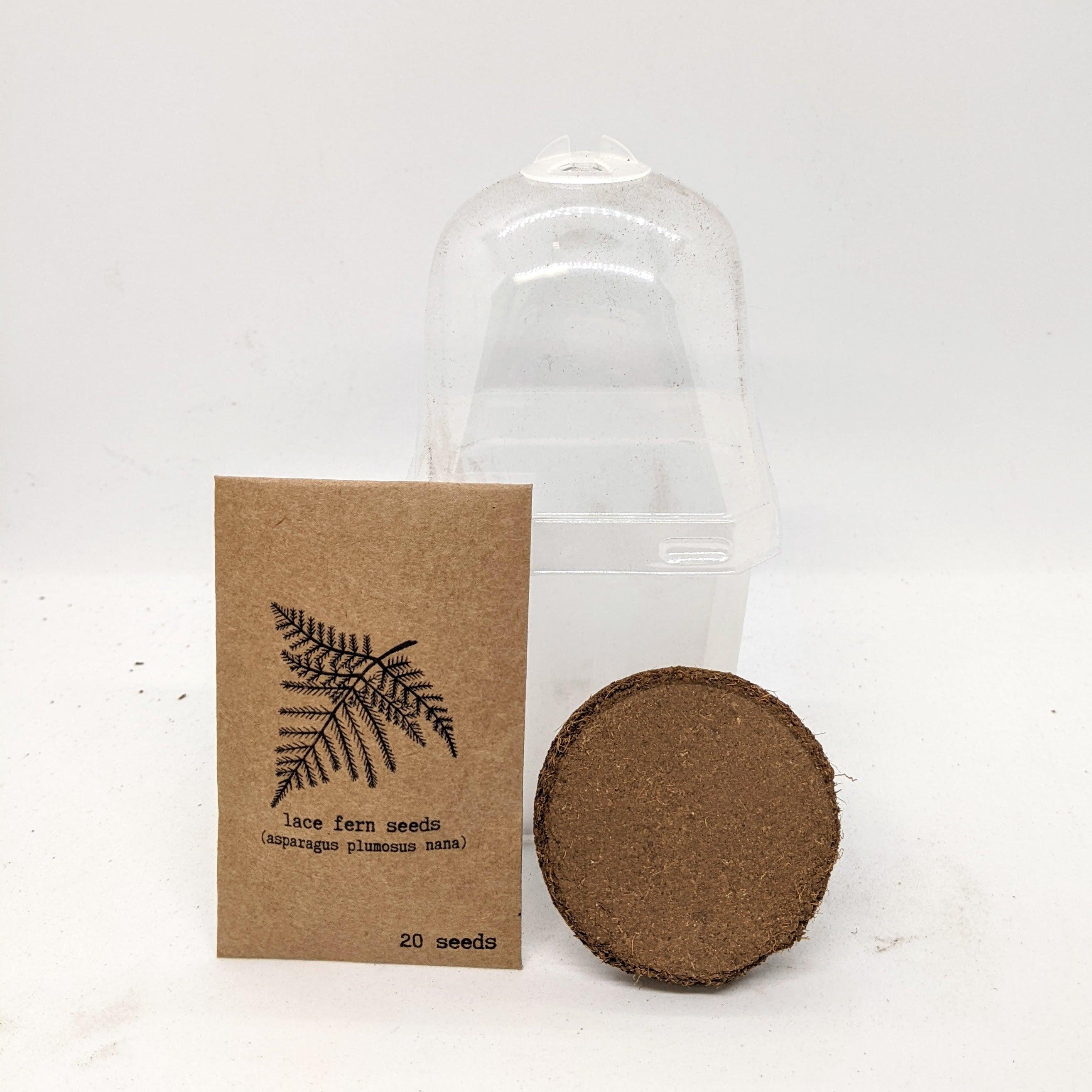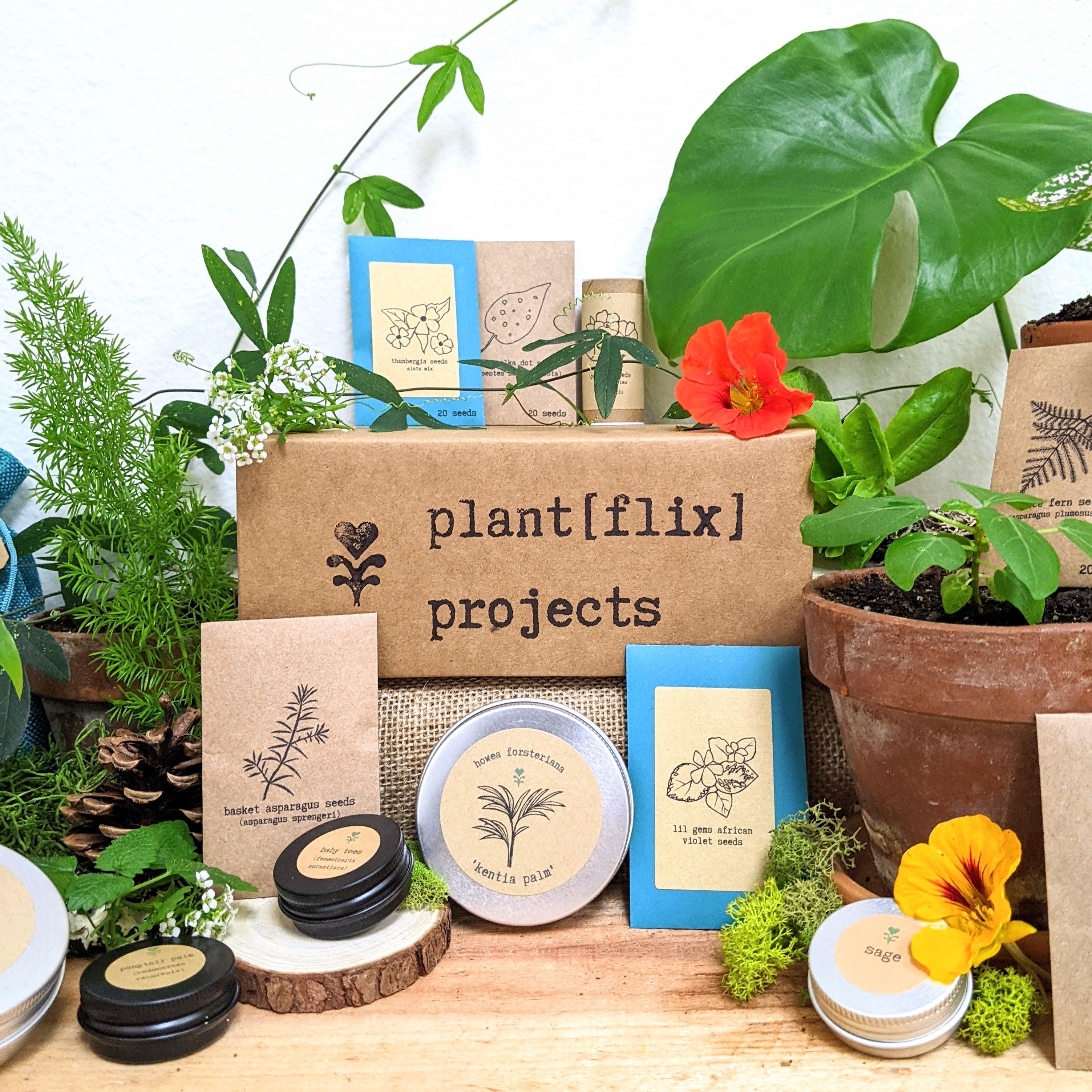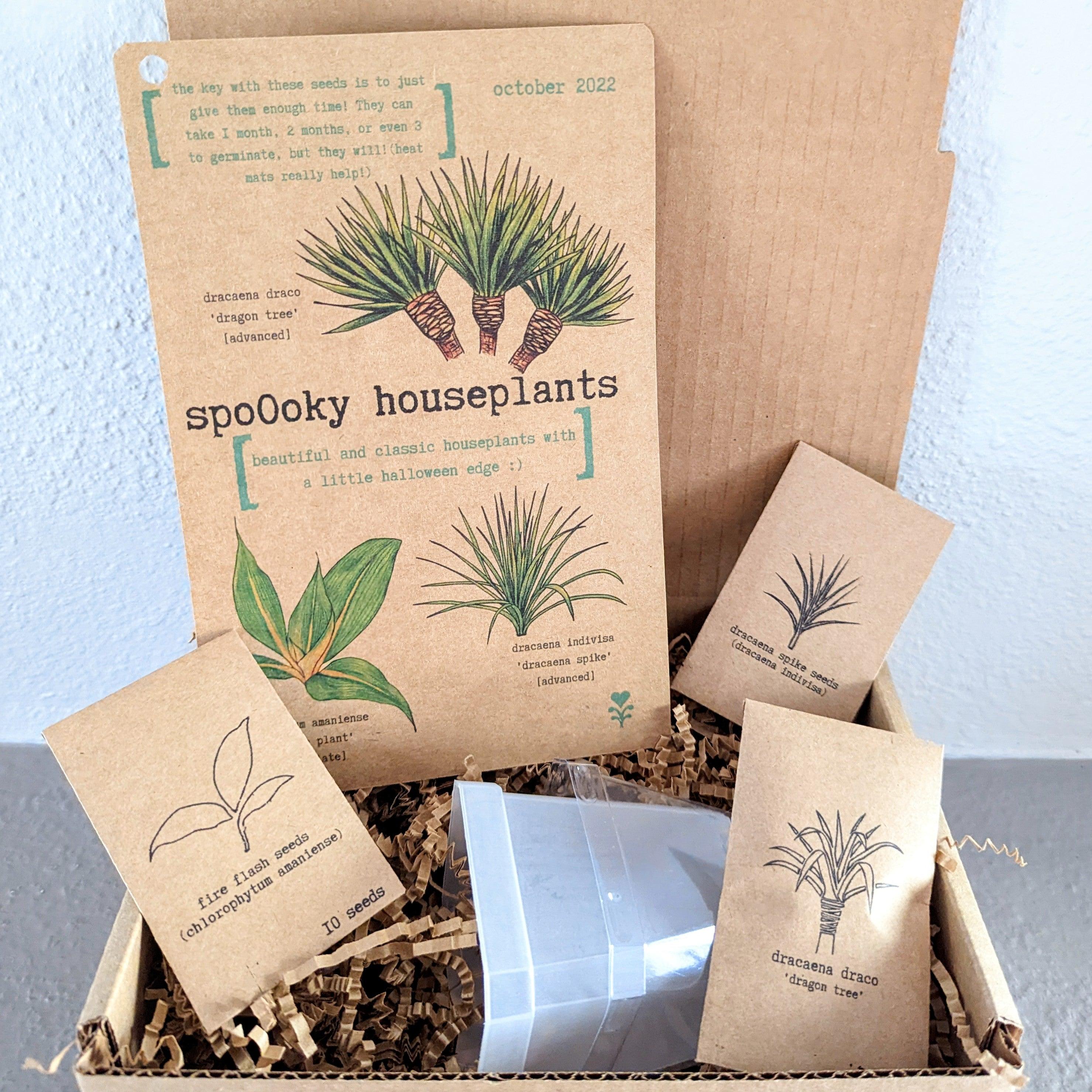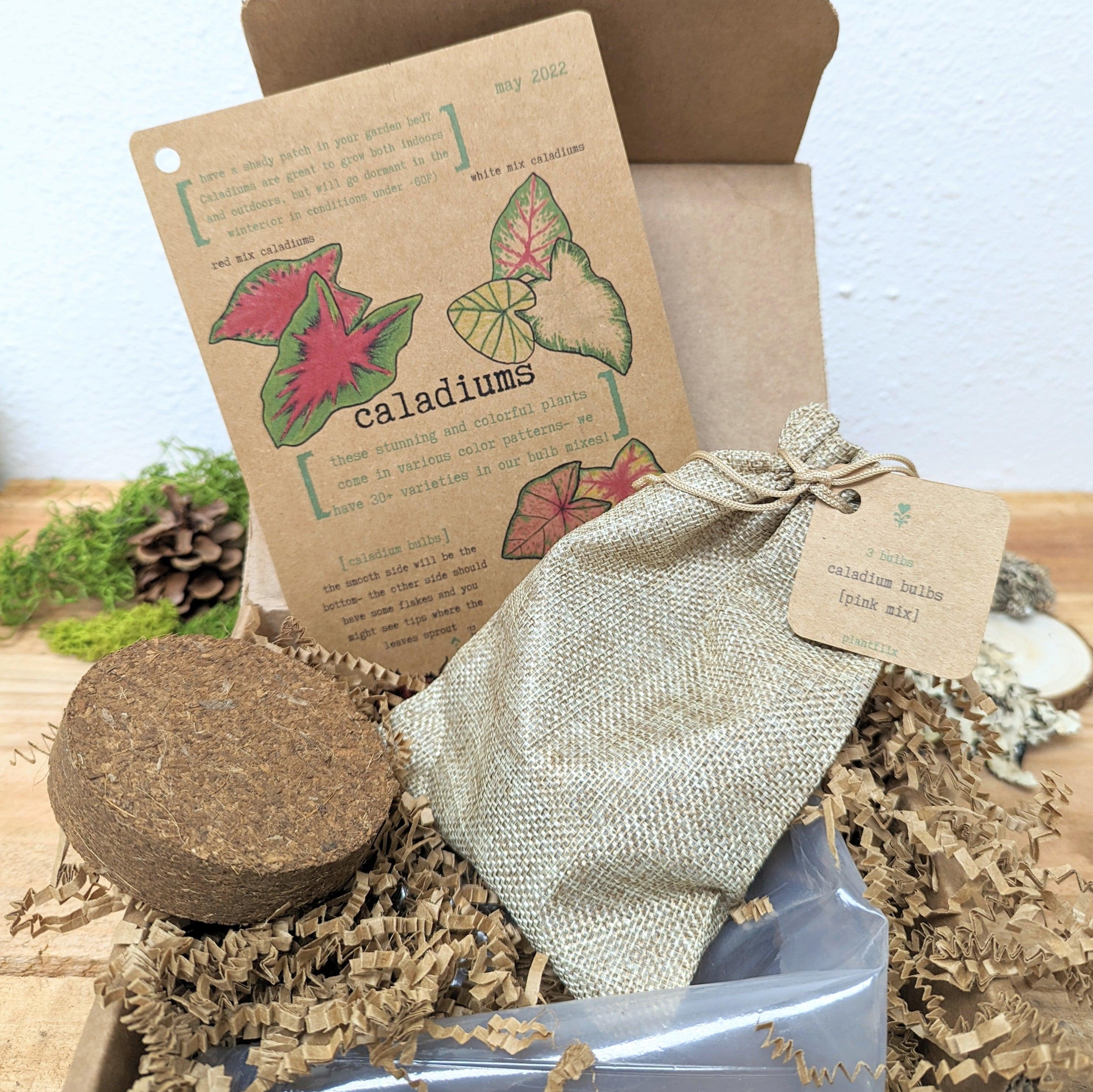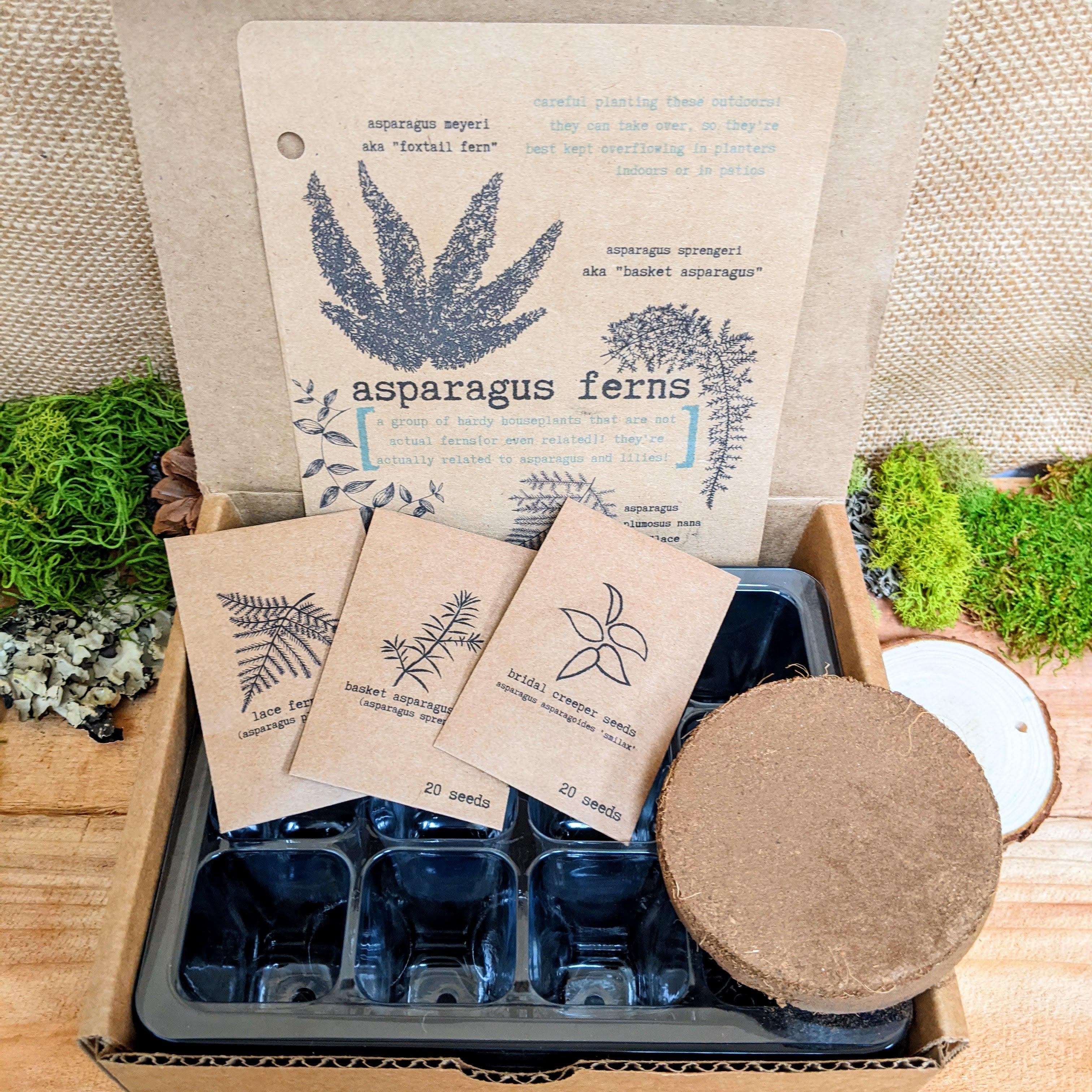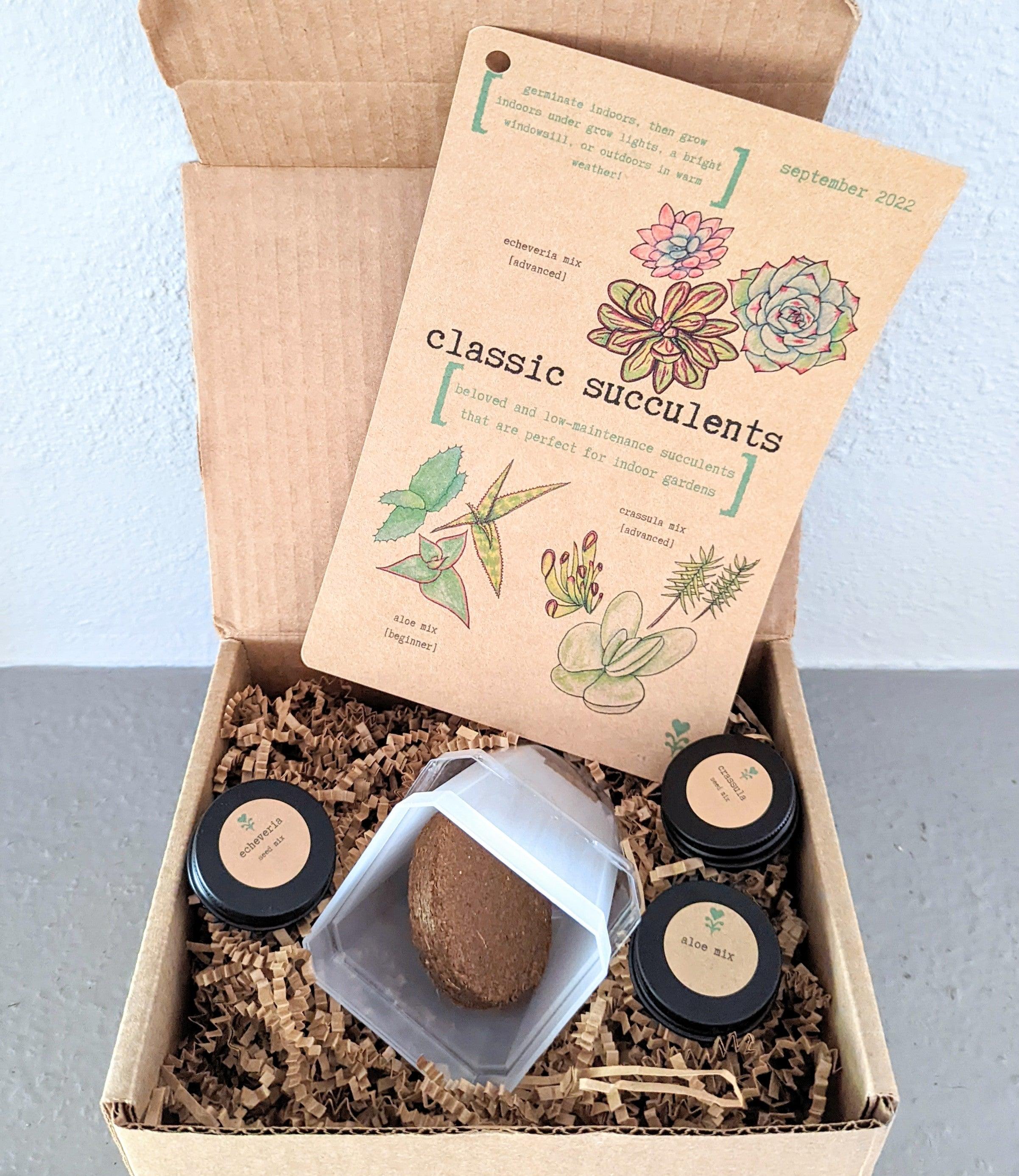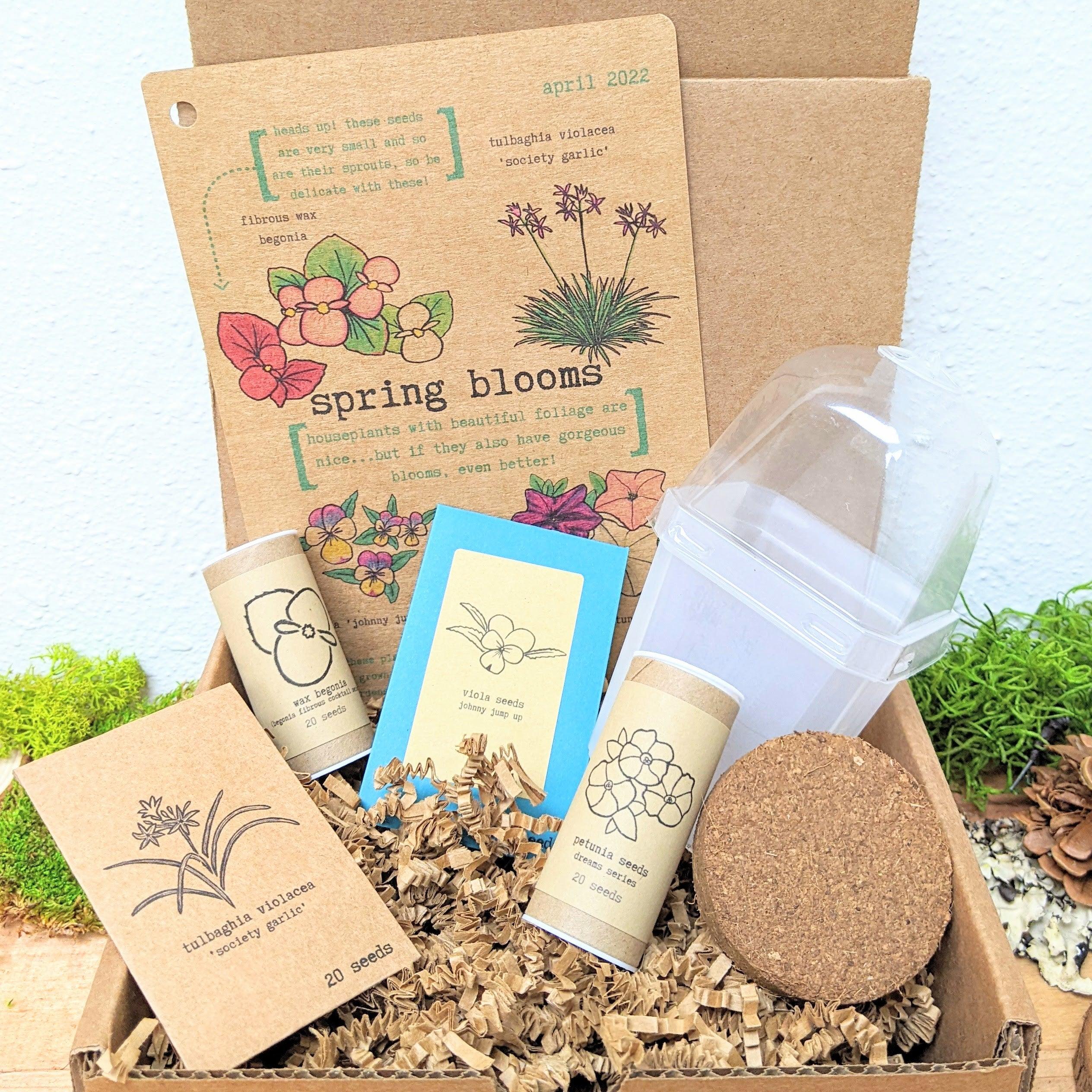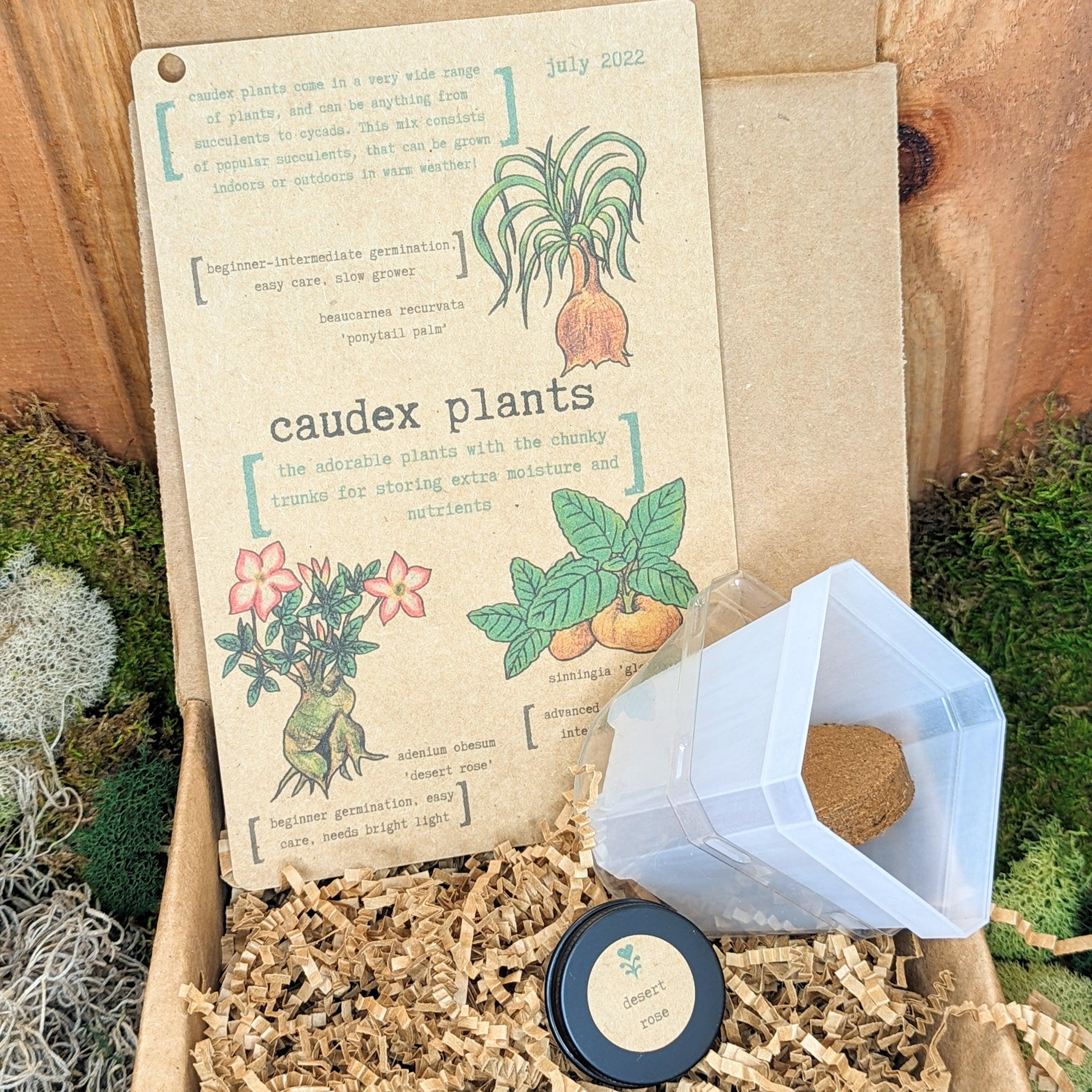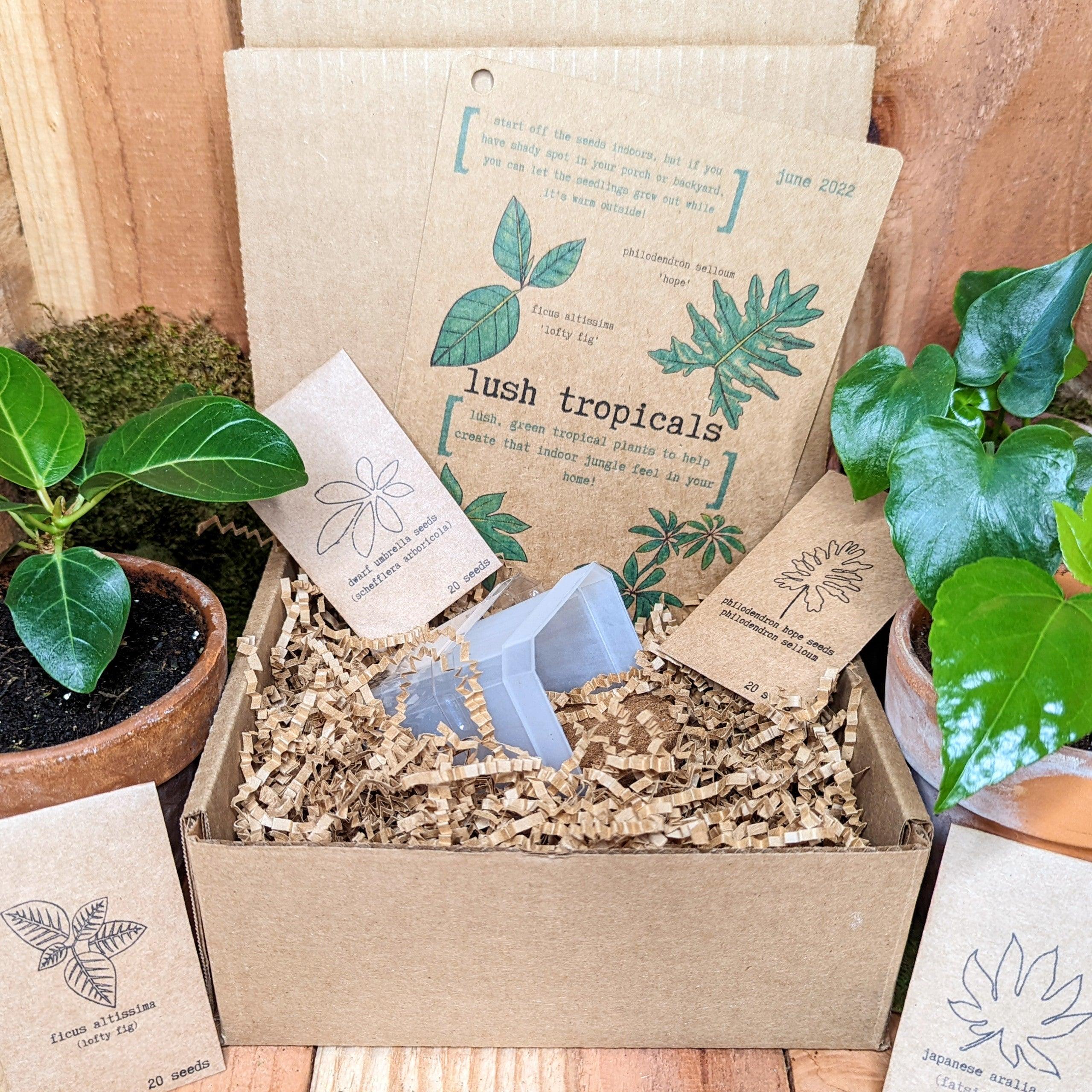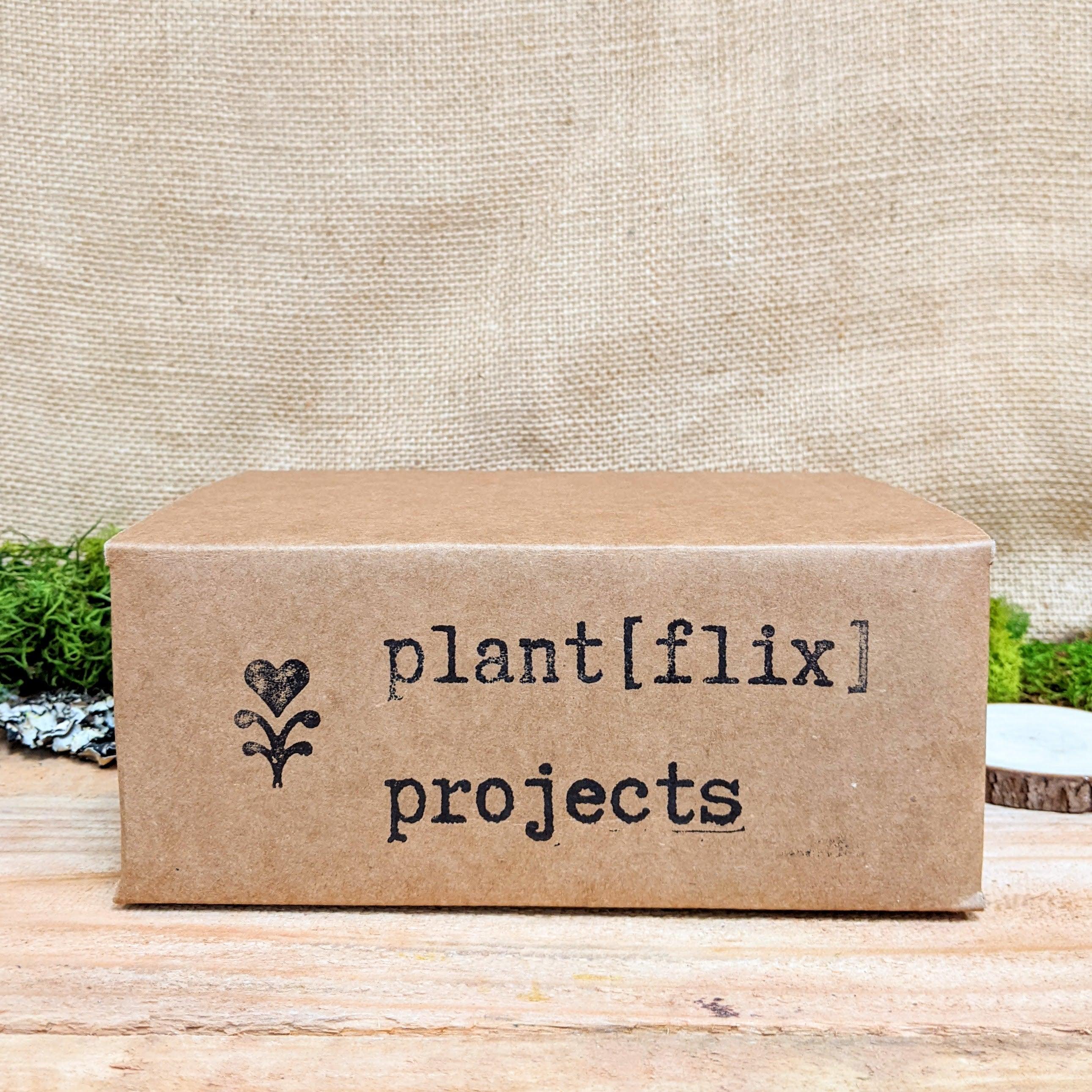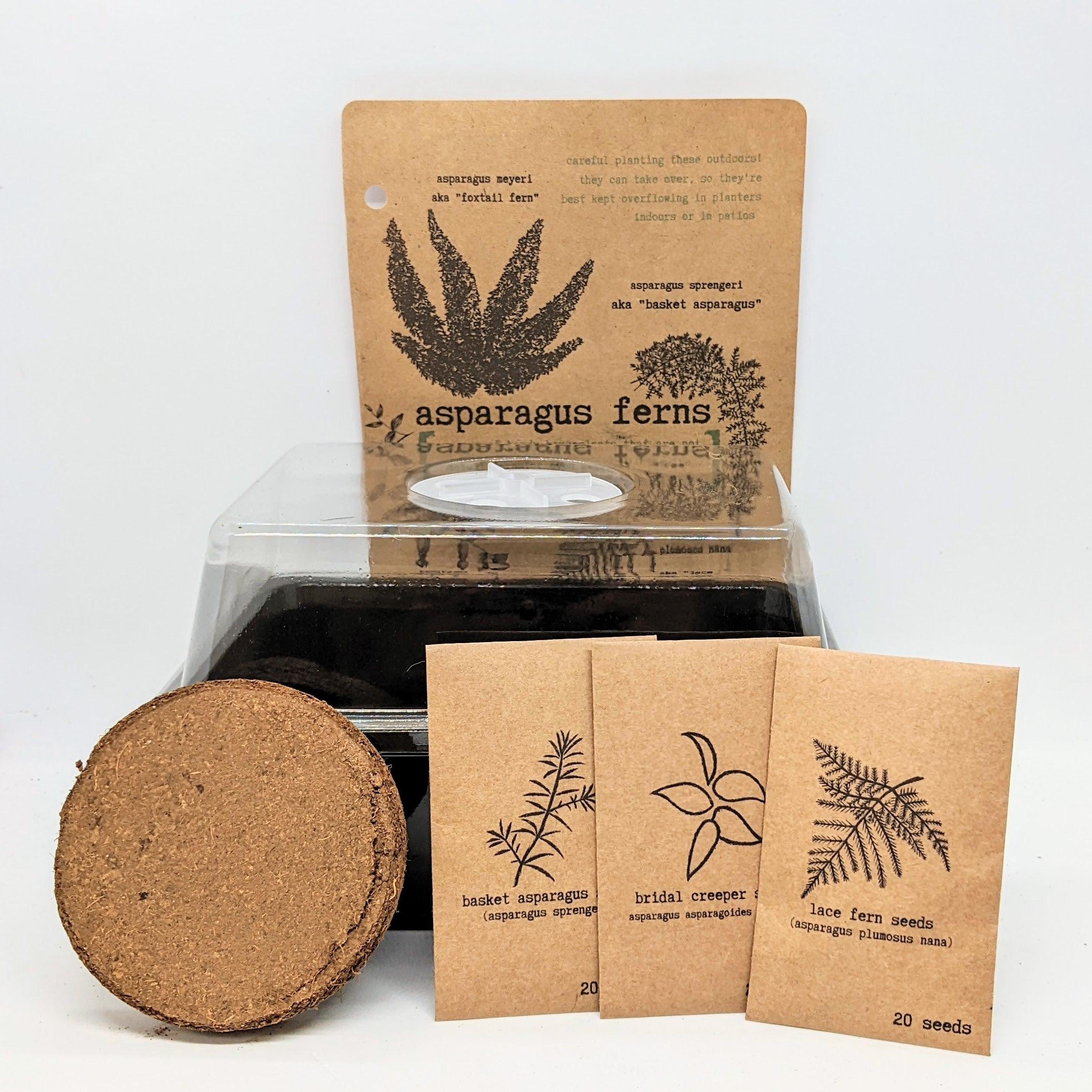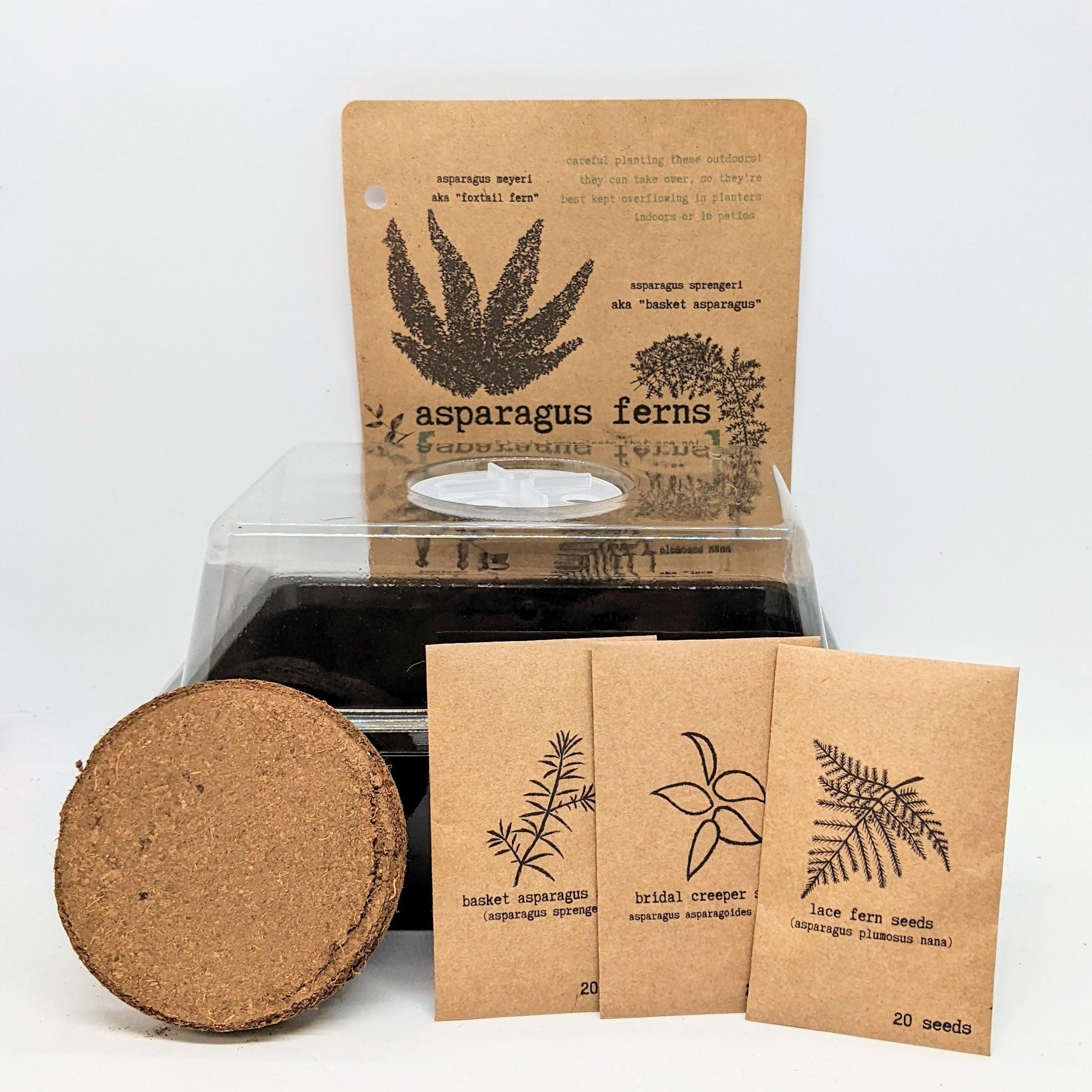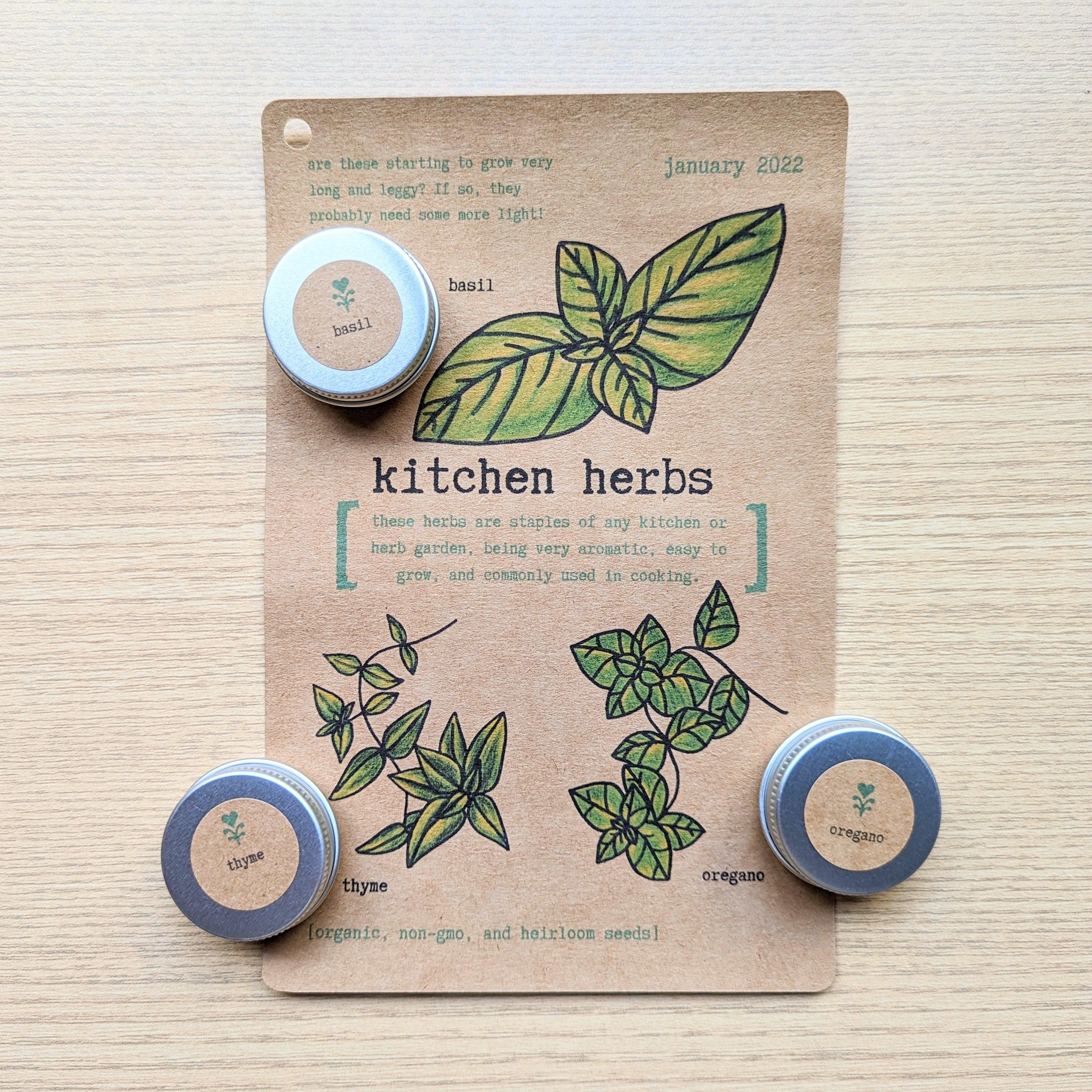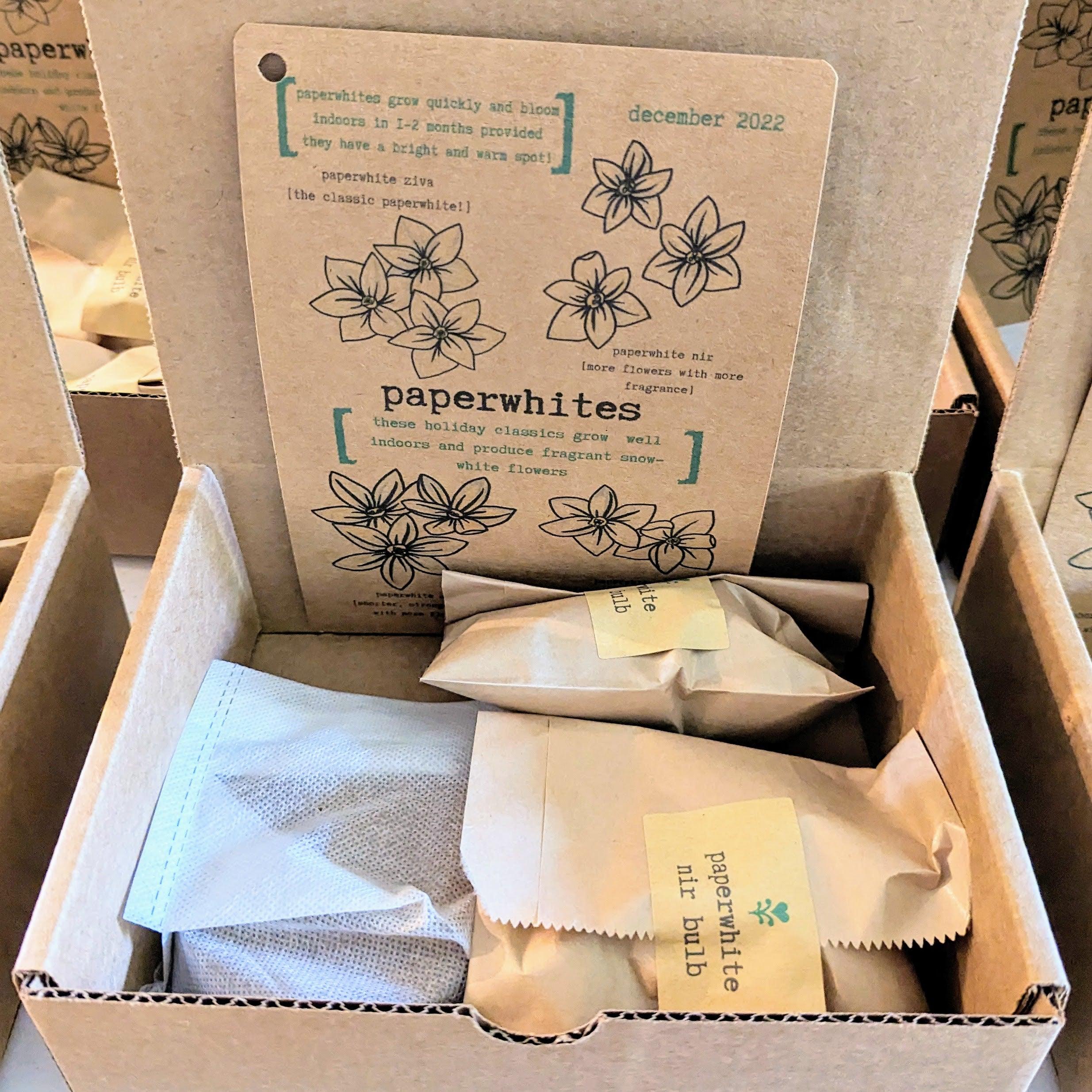 Love the Subscription Boxes
I started ordering these for my daughter and I because we love houseplants and we love watching things grow from seed. We have had so much fun with this. The directions are clear and all items needed are included in the kit. We have had success with every kit so far. It's been fun to watch them grow and very rewarding to be able to share plants with friends and family. Don't hesitate to subscribe, it's worth it. Also the customer service is top notch. I had some questions about seeds I had ordered separately from the subscription boxes and I received quick and detailed responses. I'm so glad to have found this company.
Sprouted in two days!
These living stones were supposed to take at least a month to sprout, but I soaked the soil in slightly warm water then covered them with the dome, and voila! I've got five of the little babies growing in two days!
Exciting
The first month I received an advance set of bonsai starters! I was surprised to start at 100% but excited to start. LOVE that everything needed comes with details about the plants and instructions to get them going. Nothing so far (two weeks in) but so far the plants both require stratifying so expected to wait a while before I see much. Excited for the next month!
Love the surprises every month!
I look forward to seeing what challenge I get every month! The skill levels are different every time.
I am very happy with this subscription!
Really Cool Way to Expand Houseplants
I really enjoyed getting my first box - it was a wizard coleus for February! The instructions are cute and easy to understand, and the dome is a really fun (and reusable!) part of the package. So far, I have at least two plants sprouting after about two weeks, a little bit longer than I thought - but that's how it goes in the seed world sometimes. I'm really excited to see what plant March brings! I have little to no experience with growing plants from seed, but I think this is a great way to start learning.
when you order with us:
your seeds and orders are hand-packed in San Diego

your order ships in 1-2 business days

free replacements for seeds that arrive in bad condition

we're always here to help with any questions!
FAQs
how difficult are these seeds to grow?

Houseplant seeds are generally trickier to grow than your more common garden seed varieties- they require a specific setup and more time to sprout. You can find the difficulty for each seed variety specified under the "about the seeds" tab on each product page.

We definitely recommend following the setups outlined in our seed guide here, and you can find further details in our blog!
how long does it take for the seeds to germinate?

Houseplant seeds take longer than most seeds to germinate, the average time for germination is 2-3 weeks. If you're curious about the sprouting time for a specific seed variety, you can find that information in the "about the seeds" tab on each product page.
how do I grow houseplant seeds?

All of our orders come with a basic starter guide for you to follow, but our seed guide here goes in much more detail and also offers alternative seed starter methods.

We also include additional planting tips specific to each seed variety under the "instructions" tab of each product page. If you need extra help, don't hesitate to reach out to us at hello@plantflix.com!
my seeds aren't germinating, what do I do?

Houseplant seeds are tricky, and sometimes certain more difficult varieties can take some practice to finally get them to sprout!

If you're having trouble with the seeds, you're not alone. Luckily there are ways to sometimes salvage seeds by adjusting the setup- this quiz can help diagnose any issues you may have with your setup and make suggestions for how to improve it.

You can also email us at hello@plantflix.com and we can help out! If the seeds still aren't germinating, we'll send out a replacement :)