"Grow your own Jungle" Houseplant Seed Collection
Regular price

$54.08

Sale price

$49.58
ships in 1-2 business days

We pack and ship orders quickly! Most orders are sent out in 1-2 business days. Read more in our shipping policy here.
30-day returns

If your seeds arrive in poor condition, you are eligible for a free replacement or refund. We want you to be able to enjoy the hobby, and will do everything we can to make sure you're satisfied with our seeds and bulbs! Read more in our refund policy.
Grow your own indoor jungle with this collection! Ordering these seeds in collections saves you 8% compared to when you order each seed individually. Each order will give you the following:
1) 10 Monstera Deliciosa 'Swiss Cheese Plant' Seeds
2) 20 Hypoestes Phyllostachya White Splash 'White Polka Dot' Plant Seeds
3) 20 Hypoestes Phyllostachya Pink Splash 'Pink Polka Dot' Plant Seeds
4) 20 Philodendron Selloum 'Philodendron Hope' Seeds
5) 20 Radermachera Sinica 'China Doll Plant' Seeds
6) 20 Ficus Altissima 'Lofty Fig' Seeds
7) 20 Dracaena Draco 'Dragon Tree' Seeds
8) 20 Asparagus Sprengeri 'Basket Asparagus' Seeds
9) 20 Rainbow Coleus Seeds
- 1 main care sheet, + individual care sheets for each seed
Instructions:
We recommend using the following to sow the seeds: 
(Find more info on growing seeds by going to our seed guide)
These seeds have been grown and produced in San Marcos by a credible grower. Store them in a cool, dark place when you're not using them. When you're ready to plant them, put them into moist soil in a bright and warm spot. Monitor their conditions and make sure the soil remains moist until the seeds sprout. Before long you will have your own little indoor jungle start to grow!
If you have any issues at all with getting your seeds to sprout, please don't hesitate to reach out! I'd be happy to help guide you through creating the right conditions for the seeds.
Share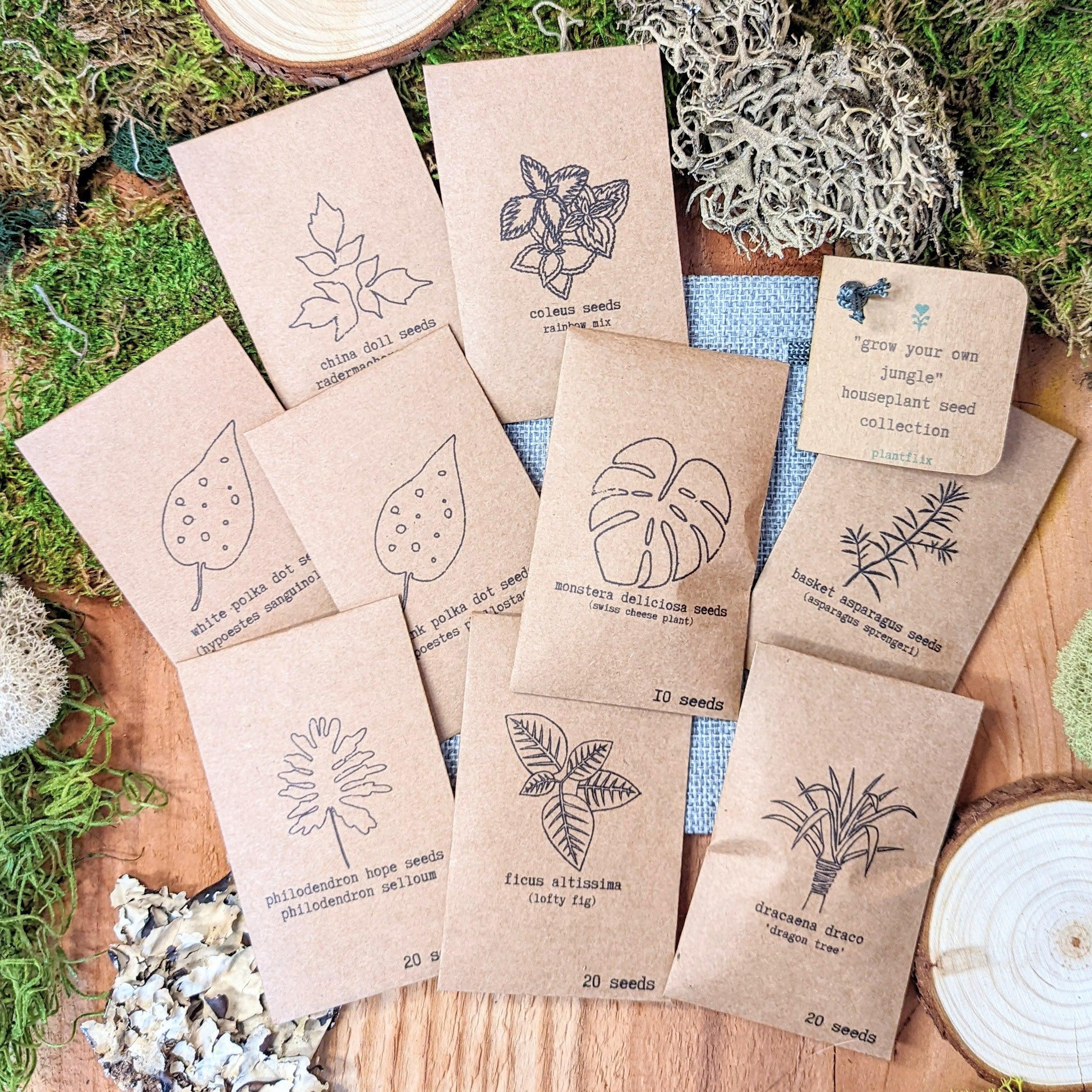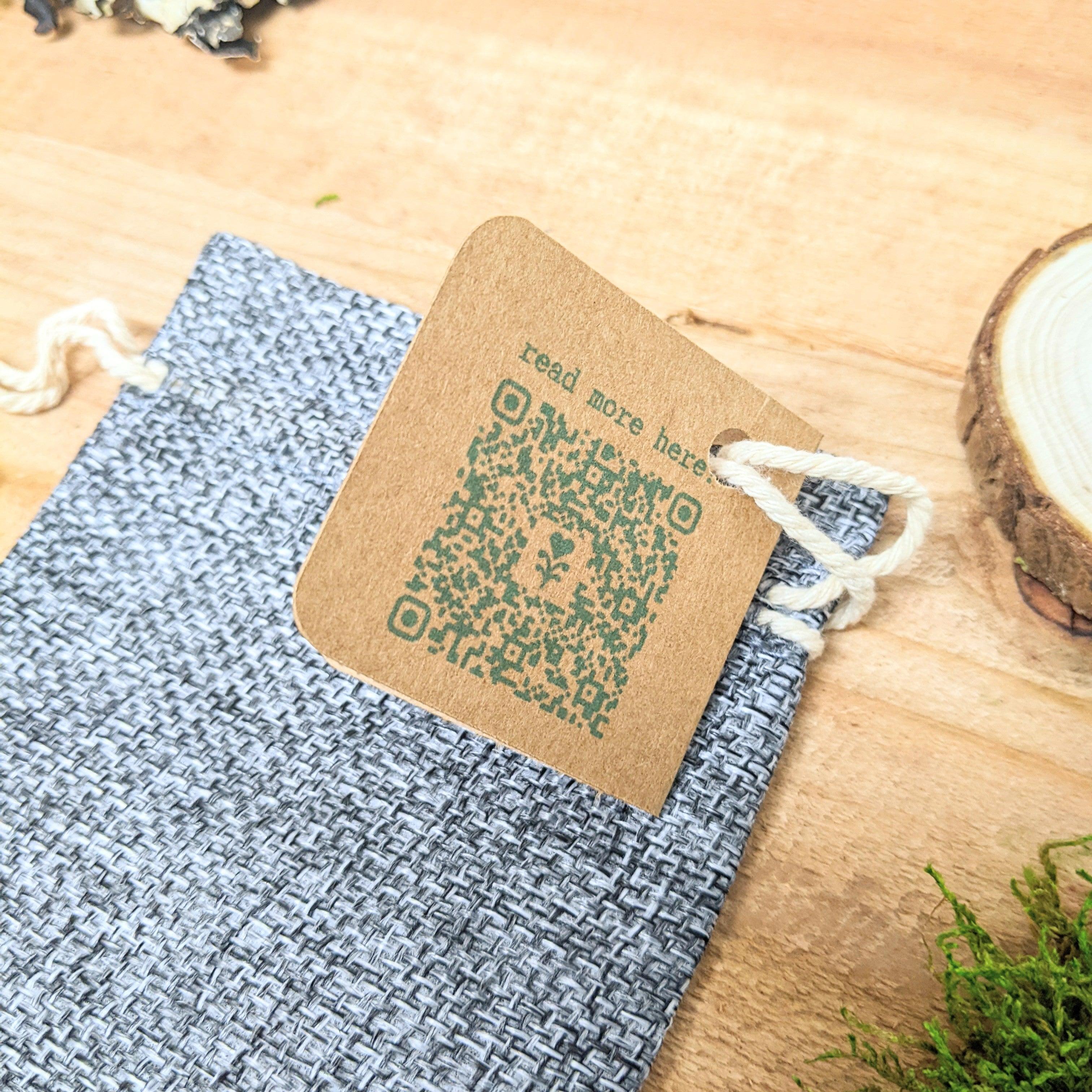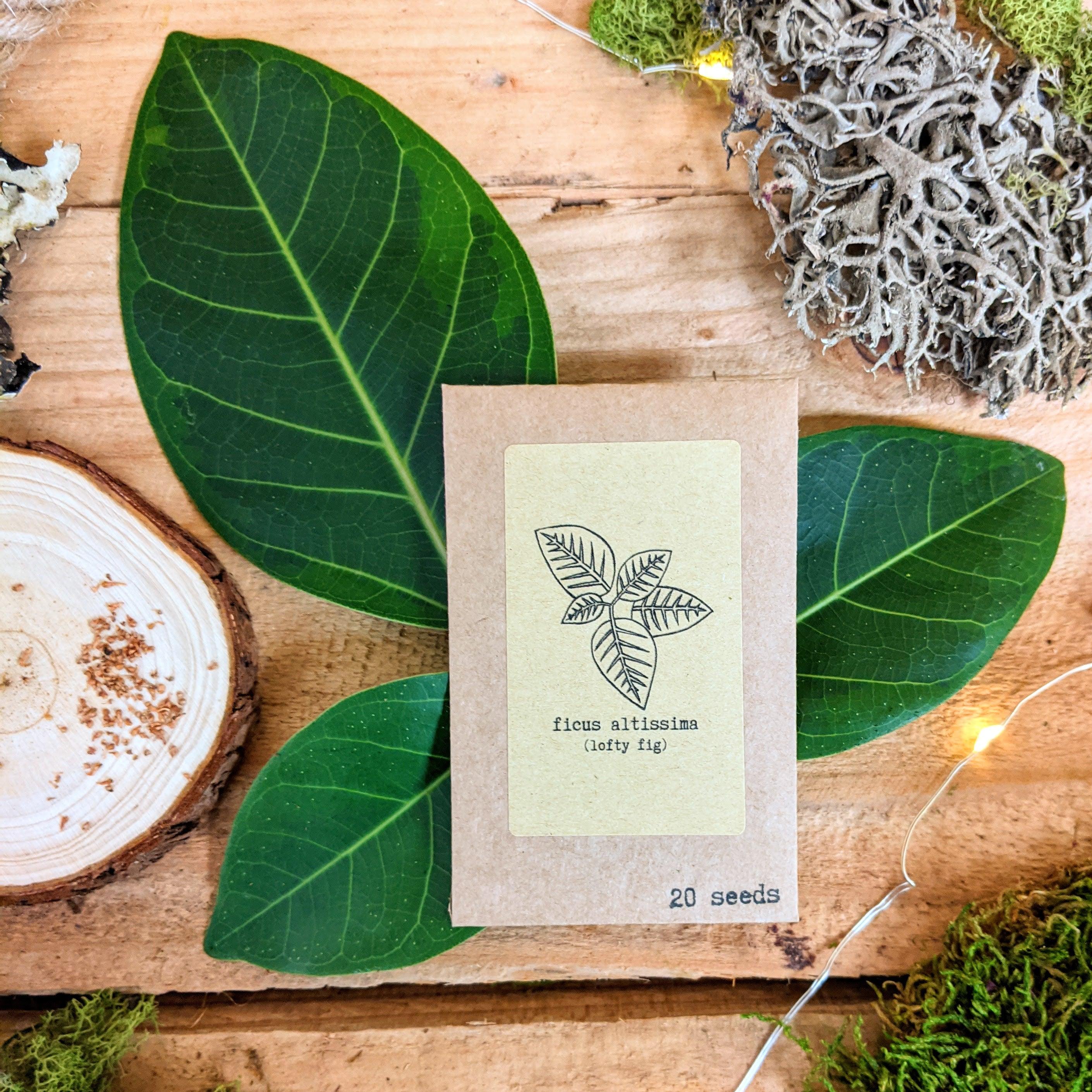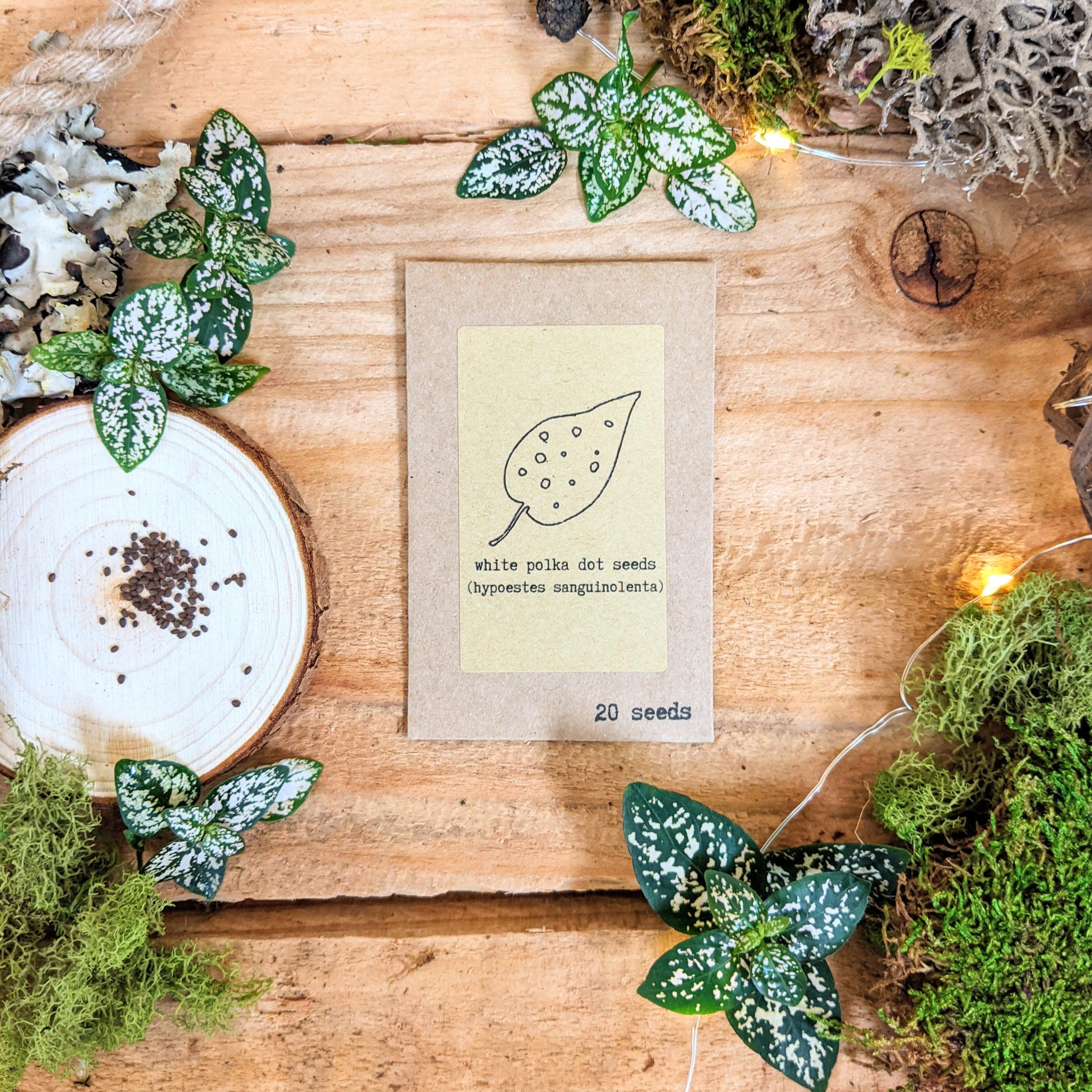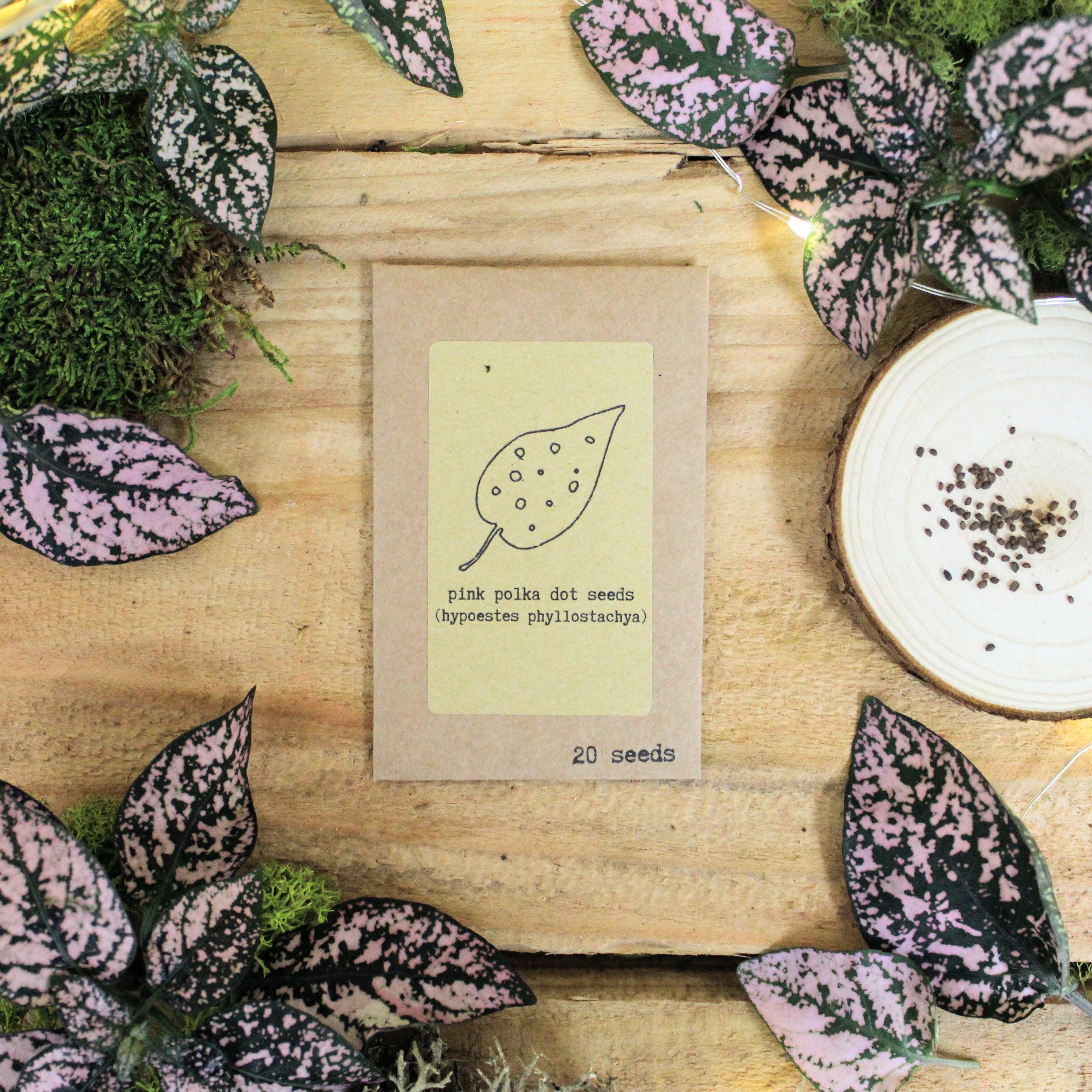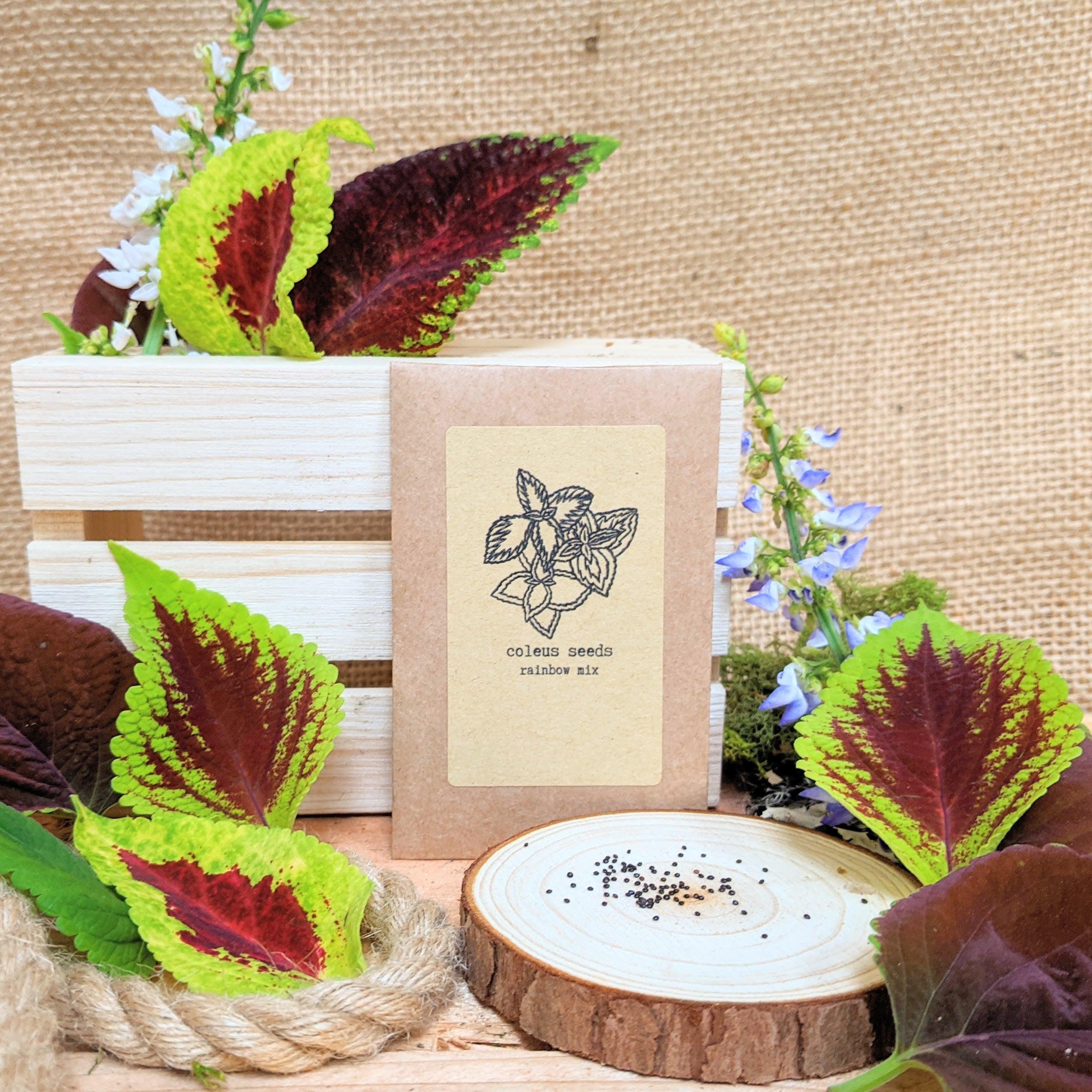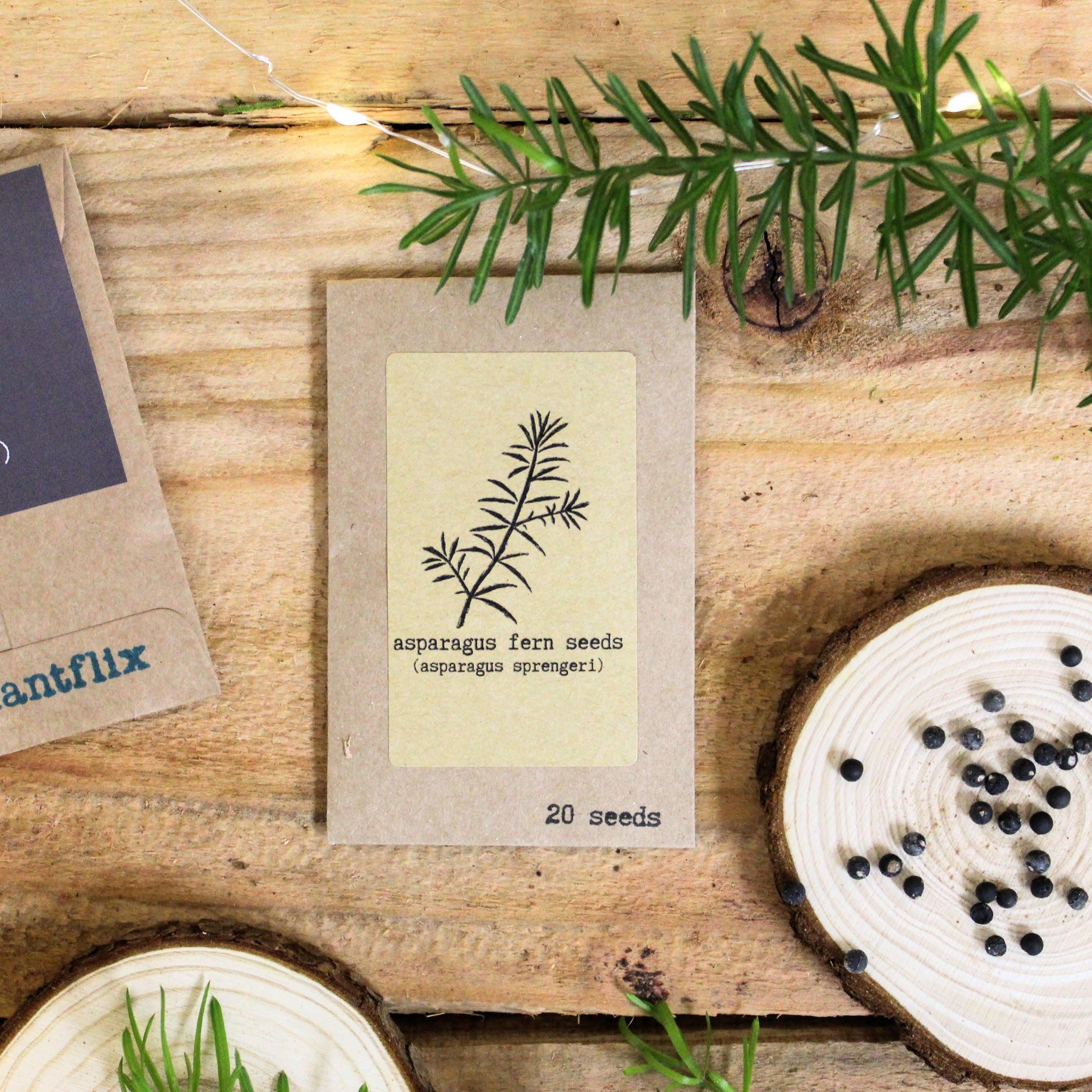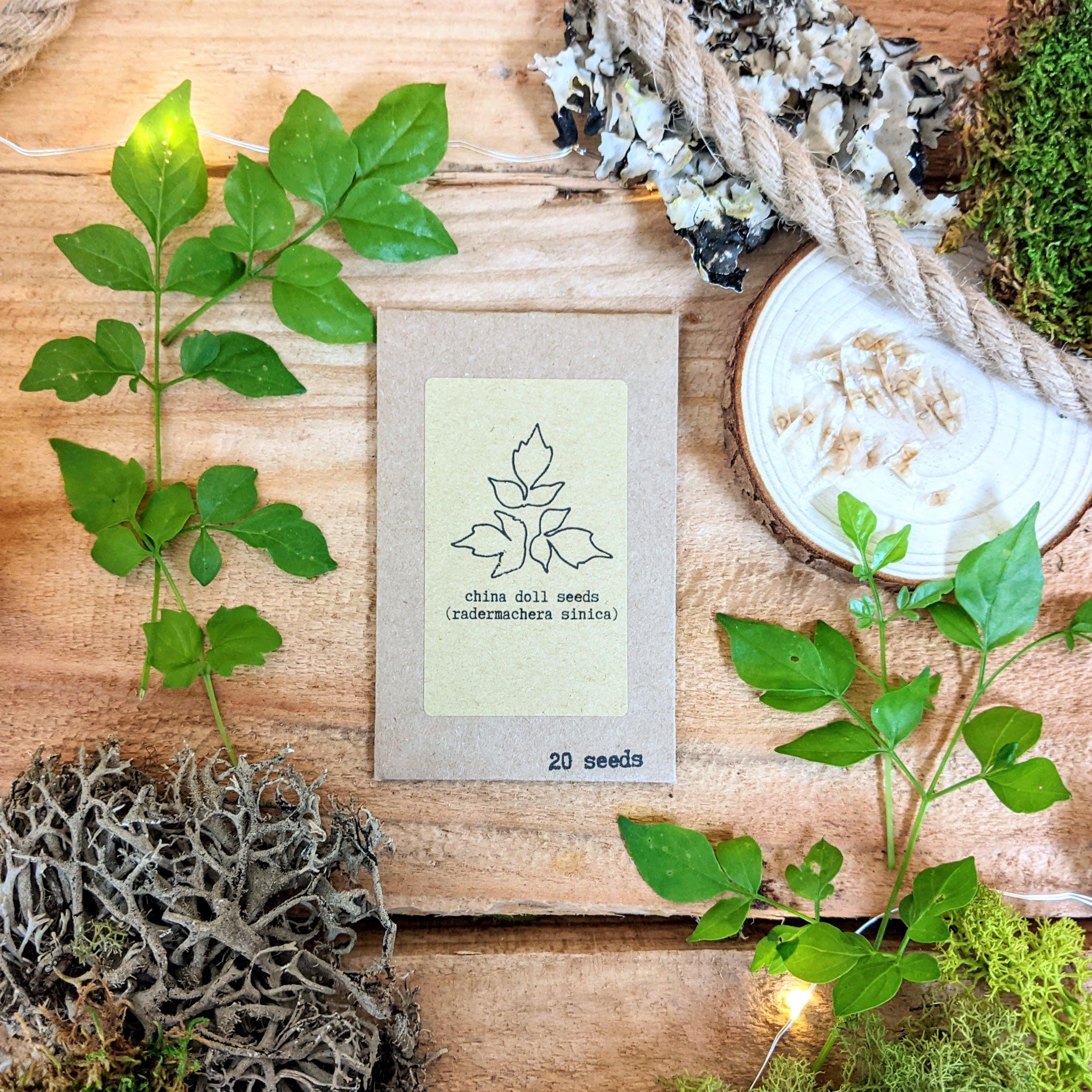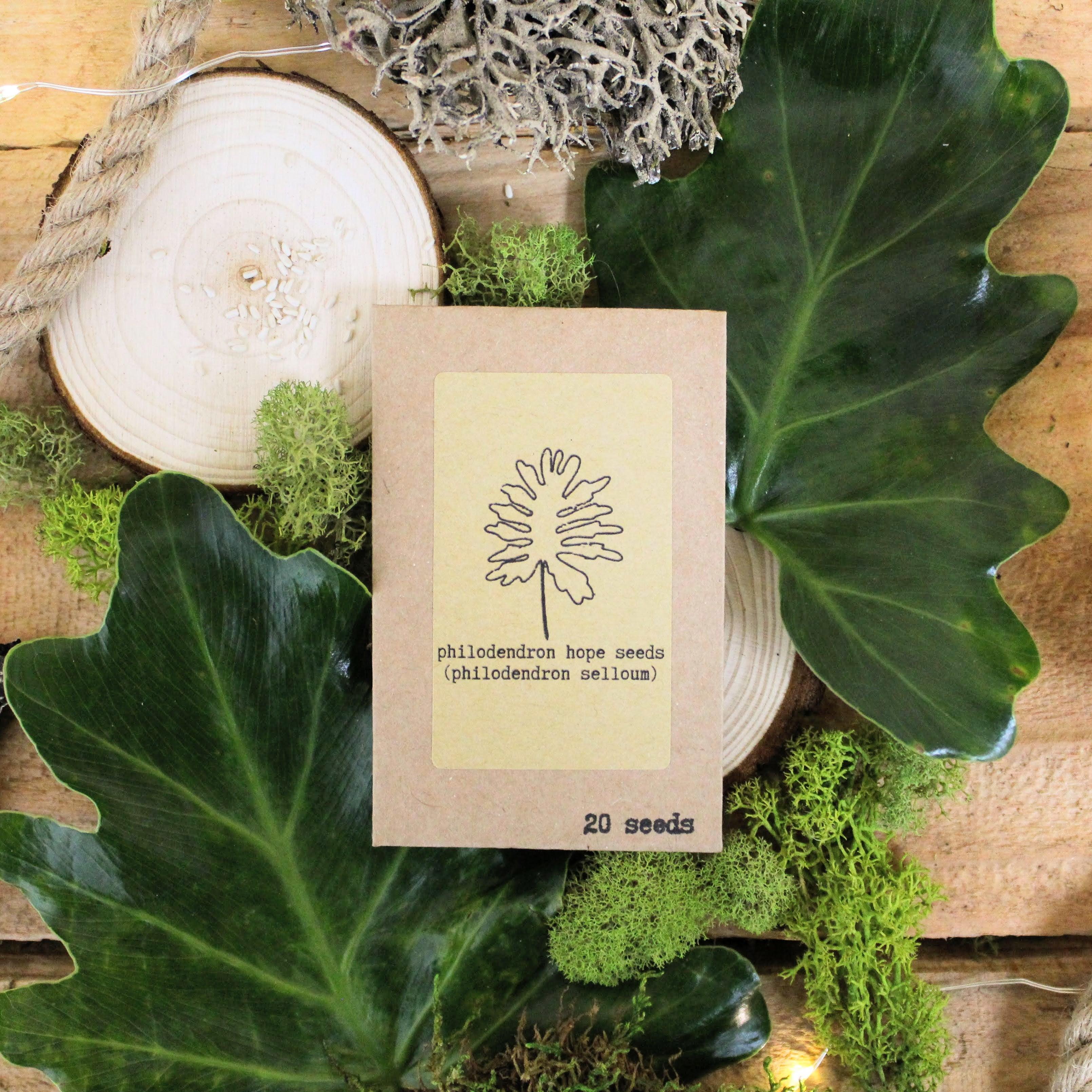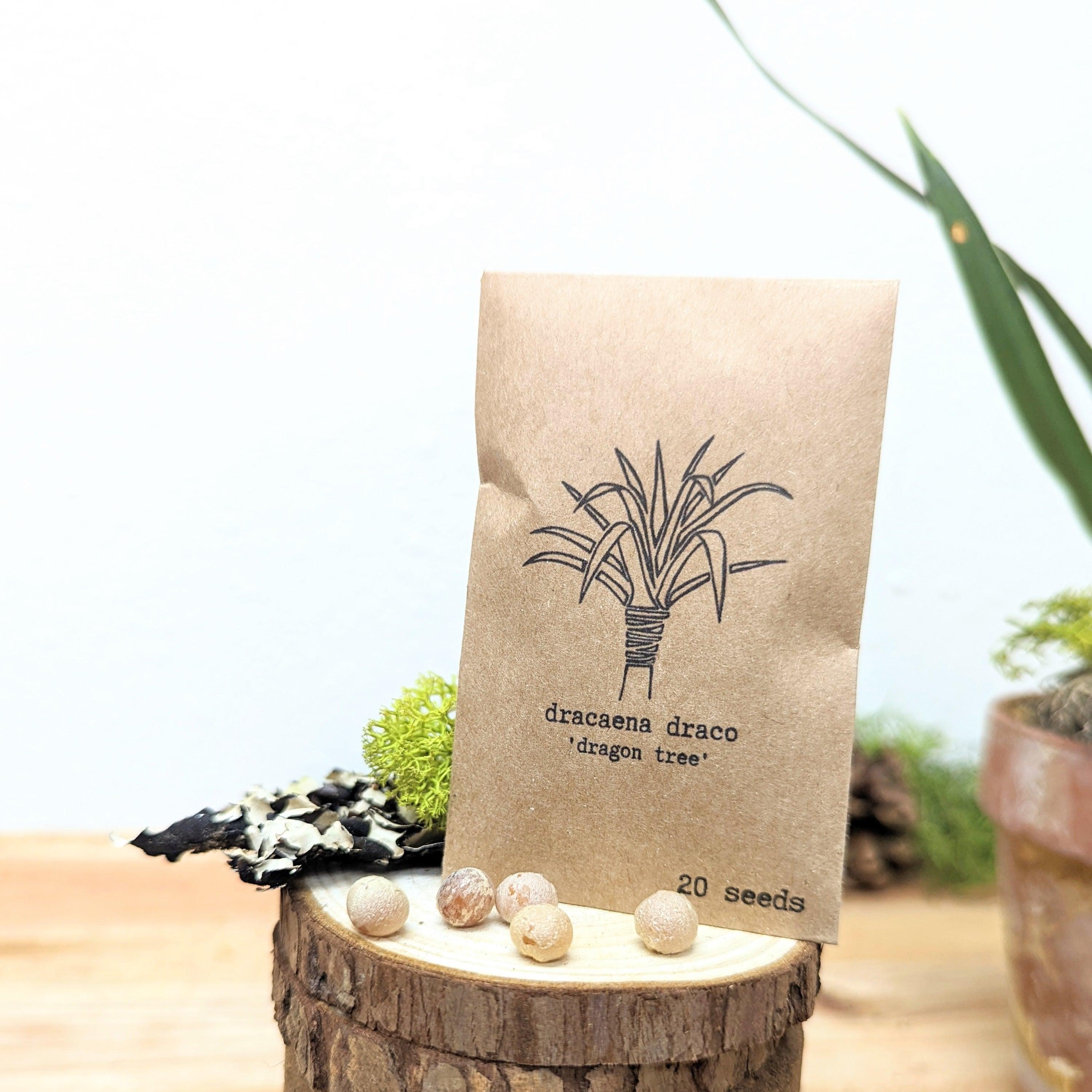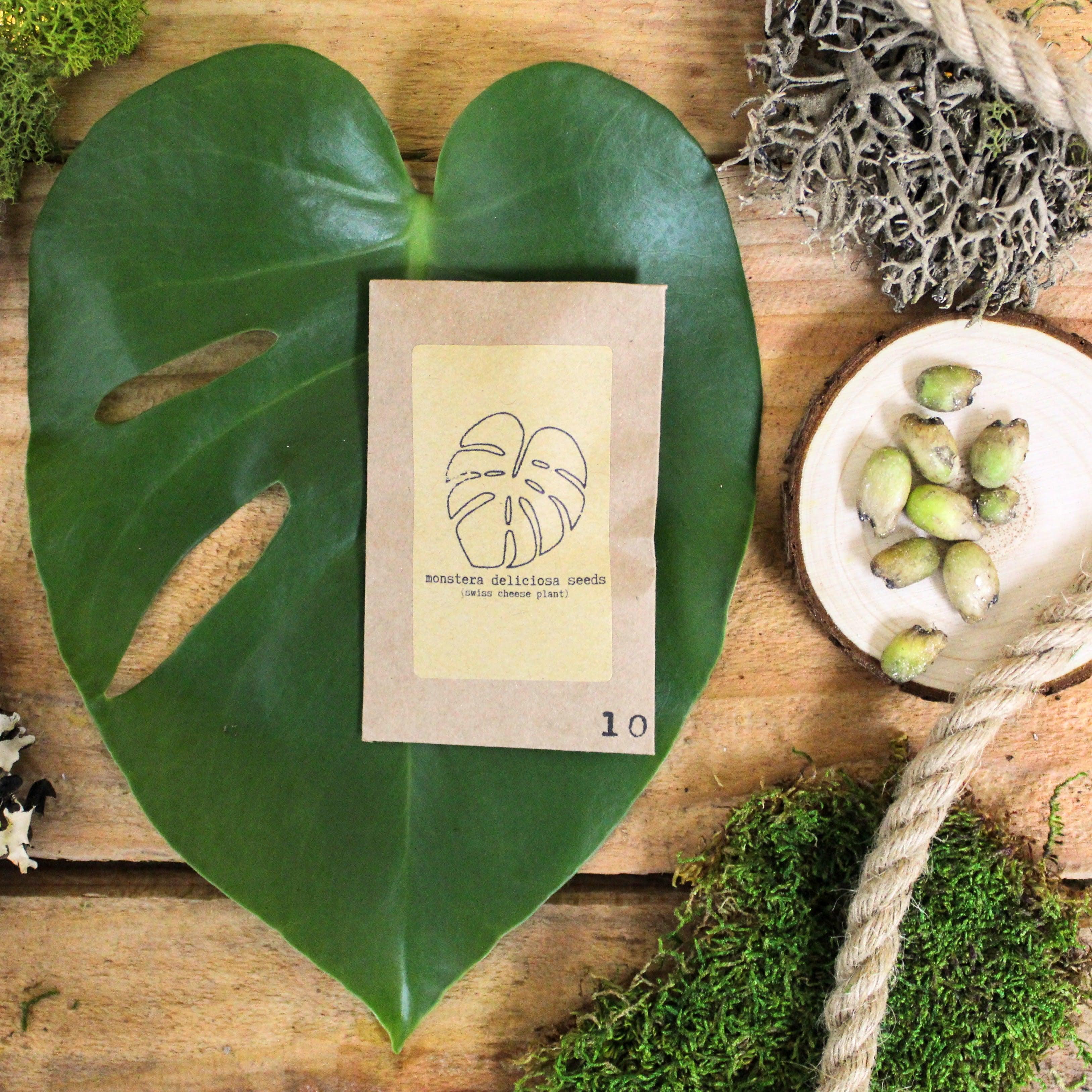 Fun stuff!
It always seems so satisfying to grow your own plants from seed. I love the packaging they come in and the info cards that come with each specimen. Got a handful of seeds that germinated in about 2 weeks or less, will write a review with pics on those soon. Nice little seed company, guys!
I am a beginner. The packaging alone is so...
I am a beginner. The packaging alone is so cute. The index cards in the packs were very helpful to some new to the hobby. I would gladly purchase again :)
This review has no content.
This review has no content.
This review has no content.
This review has no content.
Such a great set of seeds to start our own...
Such a great set of seeds to start our own indoor jungle. We can't wait to start planting.
when you order with us:
your seeds and orders are hand-packed in San Diego

your order ships in 1-2 business days

free replacements for seeds that arrive in bad condition

we're always here to help with any questions!
FAQs
how difficult are these seeds to grow?

Houseplant seeds are generally trickier to grow than your more common garden seed varieties- they require a specific setup and more time to sprout. You can find the difficulty for each seed variety specified under the "about the seeds" tab on each product page.

We definitely recommend following the setups outlined in our seed guide here, and you can find further details in our blog!
how long does it take for the seeds to germinate?

Houseplant seeds take longer than most seeds to germinate, the average time for germination is 2-3 weeks. If you're curious about the sprouting time for a specific seed variety, you can find that information in the "about the seeds" tab on each product page.
how do I grow houseplant seeds?

All of our orders come with a basic starter guide for you to follow, but our seed guide here goes in much more detail and also offers alternative seed starter methods.

We also include additional planting tips specific to each seed variety under the "instructions" tab of each product page. If you need extra help, don't hesitate to reach out to us at hello@plantflix.com!
my seeds aren't germinating, what do I do?

Houseplant seeds are tricky, and sometimes certain more difficult varieties can take some practice to finally get them to sprout!

If you're having trouble with the seeds, you're not alone. Luckily there are ways to sometimes salvage seeds by adjusting the setup- this quiz can help diagnose any issues you may have with your setup and make suggestions for how to improve it.

You can also email us at hello@plantflix.com and we can help out! If the seeds still aren't germinating, we'll send out a replacement :)